Mystery shopper exercise confirms sales people reluctant to push Windows Phone 7 gear
43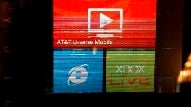 There has been a rumor for a while now, confirmed with real-life experiences from many people that Windows Phone 7 handsets are left hanging by salespeople, who are
mainly peddling Android and iOS smartphones
.
Whether this is due to the lack of carrier strategy, or a general dislike of the phones by the staff has been debatable, that's why PCMag decided to make a secret shopping exercise. What they found, visiting stores of the four big US carriers, and asking for WP7 gear, was either ignorant about the platform sales reps, or ones biased towards the competition.
Combined with less than maintained WP7 stands and inventory, this clearly shows complete lack of focus by the carriers towards Microsoft's fledging mobile OS, despite all of its virtues. And that seemingly goes even for the "premier" WP7 carrier, AT&T - in the test Manhattan shop there was only an LG Quantum with damaged screen on display.
These experiences clearly show why WP7 handsets are more popular abroad than in the US, as recent studies suggested. Lack of training, knowledge and general interest in the platform stems from the fact that carriers aren't considering WP7 a viable contender until Microsoft is able to show some
more impressive sales numbers
, which, of course, it can only do faster if carriers get serious about WP7.
With just recently starting to sell Windows Phone devices on Verizon and Sprint, Microsoft still has a while to go with the platform to attract carriers and developers attention.
Nokia Windows Phones
might change all that, but the effect will most likely be felt predominantly abroad, not in the US, where Nokia has been quite marginalized.
Recommended Stories