Nokia Technologies boss leaves company "to pursue new opportunities"
4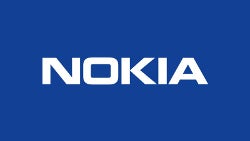 Nokia has just announced that the person in charge with the Finnish company's recent deal with HMD Global, as well as the patent business, Ramzi Haidamus, will be leaving Nokia Technologies, effective from September 1.
However, the president of Nokia Technologies will remain with the company until the end of September to make the transition smoother.
The reason for Haidamus departure is unknown, but the official statement says he will be pursuing other opportunities, whatever that means.
"Given that progress, now is the right time for me to explore new opportunities to pursue my passion for building and transforming businesses. I am proud of what we have accomplished at Nokia Technologies and look forward to seeing the business continue to grow and thrive," said Haidamus.
After Ramzi Haidamus' departure, members of the Nokia Group Leadership Team will consist of the following members: Rajeev Suri, Timo Ihamuotila, Samih Elhage, Federico Guillén, Basil Alwan, Bhaskar Gorti, Hans-Jürgen Bill, Kathrin Buvac, Ashish Chowdhary, Barry French, Marc Rouanne and Maria Varsellona.
Nokia also confirmed that Brad Rodrigues, head of strategy and business development, will take on the role of president of Nokia Technologies that's been left vacant by Haidamus.
It's unclear whether or not the unexpected departure of Nokia Technologies' head will have any negative impacts on the company's attempt to return to the mobile phone market, but we will probably find out in the next couple of months.
Nokia is expected to launch
one or two smartphones
by the end of this year, but some feature phones might be released in the meantime as well.
Recommended Stories