Nokia CEO talks about his firm's "special" relationship with Microsoft
17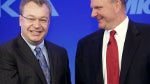 When Microsoft produced a video for its Windows Phone 8 models, the end of the clip showed a device that was
supposed to be Microsoft CEO Steve Ballmer's personal phone
. You would think that Microsoft's CEO would have a
Nokia Lumia 920
considering
the deal between Nokia and Microsoft
that put Microsoft's mobile OS on Nokia phones in the first place. Instead, the device puportedly belonging to the Microsoft executive was the
HTC 8X
. Which begs the question, what exactly is the relationship between Microsoft and Nokia?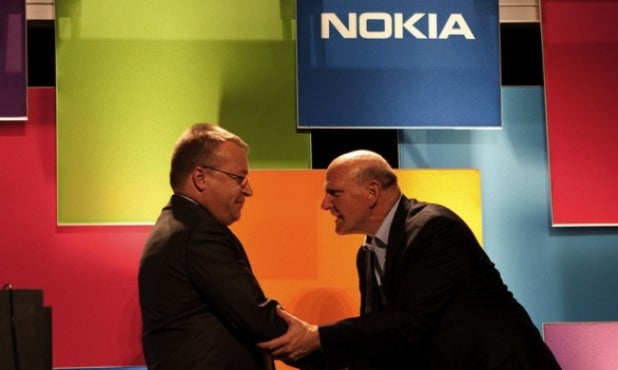 There is a special relationship between Nokia and Microsoft
Wednesday, Nokia CEO Stephen Ellop spoke in front of the Morgan Stanley Technology, Media and Telecoms conference and said that there would be no change in the
"special" relationship
between the two companies even though Microsoft has gone into the tablet manufacturing business and has partnerships with some of Nokia's rivals. Talking about Nokia and Microsoft, Ellop chided them by pointing out that the other Windows Phone 8 manufacturers like HTC and Samsung are "...
not sitting in the priority meetings that we're sitting in
."
Even though Ellop apparently feels special because of those meetings with Microsoft, and he says that nothing will change their relationship, what happens when Redmond goes from partner to rival with a Microsoft Surface smartphone? Such a device has allegedly been in the works at Microsoft and is
said to be locked away on the Redmond campus
. There is always the chance that Microsoft will acquire Nokia and then we will see how special the relationship is. Rumors of such a hook up
popped up once again this past June
when speculation arose that Microsoft had seriously considered purchasing Nokia before rejecting the idea.
source:
Reuters