Nokia explains the dangers of their deal with Microsoft
18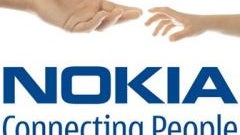 In a filing with the Securities and Exchange Commission, Nokia explained the potential risks associated with their Windows Phone 7 deal with Microsoft. Nokia, as you probably know, is switching from Symbian to WP7 over the course of two years.
Nokia's filing says that
Windows Phone 7
is an immature operating system, which "
is a very recent, largely unproven addition to the market focused solely on high-end smartphones with currently very low adoption and consumer awareness relative to the Android and Apple platforms, and the proposed Microsoft partnership may not succeed in developing into a sufficiently broad competitive smartphone platform.
"
And if you thought that was pessimistic: Nokia also points out that they only have a "non-binding term sheet" agreement with Microsoft, but the final contract has yet to be negotiated. Even if the agreement is ironed out, Nokia still warns shareholders that the timeline to transition to WP7 might leave Nokia behind the competition.
And here's one concern that we share: Nokia acknowledges that their relationship with Microsoft could erode their brand identity in their stronger markets, like China, while failing to increase their presence in less Nokia-saturated markets like the U.S.
Nokia even addressed the motivation of their
employees
, of whom many will be laid off. The remaining employees, they say, may lose their motivation and focus, thereby limiting their productivity.
Please don't take this filing to meant that Nokia isn't confident in their Windows Phone 7
endeavors
. Such filings are standard fare with the SEC, as a type of disclaimer with your shareholders. And wouldn't you rather hear these concerns directly from Nokia?
source:
U.S. SEC
via
InfoWorld
Recommended Stories