Nokia 808 PureView camera is "utter nonsense", says Olympus
45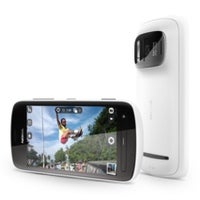 The newly announced
Nokia 808 PureView
has been generating quite a lot of buzz for the past several days. And rightfully so, as it packs a
humongous 41-megapixel camera
, which we bet a lot of smartphone users cannot wait to shoot some pictures with.
Of course, not everyone is happy about Nokia's latest flagship cameraphone, especially those who have to compete with them in the camera business., Mark Thackara, who is a U.K. Marketing Manager for Olympus was bold enough to describe the handset's 41-megapixel camera as
"utter nonsense"
.
"The size of the lens means that the overall quality of the image will still be restricted,"
he added. And all of that comes from a person that had not actually tried the camera prior to making his statement.
That Olympus is bashing the Nokia 808 PureView for its camera does not come as much of a surprise. The company, which has an extensive background in the camera business, has not been doing that good as of late, and the competition with camera phones that it is facing is not helping at all. Back in 2011,
Olympus initiated a full-fledged anti-cameraphone campaign
in an effort to convince people that their handsets could never achieve what a dedicated camera could.
If you want to learn more about the 808 PureView and its 41-megapixel camera, feel free to check out our
interview with the Nokia camera gurus
that we had the pleasure to have at MWC 2012. We also have a bunch of
camera samples
, which, we must admit, look pretty good.