Olympus insults camera phones and the quality of the pictures they take
32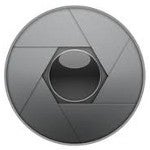 In Australia, Olympus has
gone on the attack
. The manufacturer of cameras, including the digital kind that are threatened by cell phones, has gone on the attack with ads criticizing cell phone photography. Last week, the ad (which is anonymous and doesn't mention the manufacturer at all) said, "If your camera also sends text messages, that will explain why your photos are rubbish". The ad directs the reader to a web site, GETAREALCAMERA.COM that merely sends the surfer to the Olympus web site.
Today's ad says, "A camera phone is to photography what two minute noodles are to cooking". Hey! Some of us
love raman noodles
. Besides, cell phone cameras have improved greatly over the last few years and there are some models that take pictures that are just as good as, or at least come close to, the images produced by stand-alone cameras. Besides, when your car has a flat on a deserted road at 2 am, can your Olympus camera
call AAA
?
source: Gizmodo (
1
), (
2
)