Few videos claim captured with the Nokia 808 PureView, looking good (and photo samples, too)
9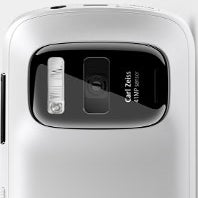 Nokia 808 PureView
monster that was just announced. We can't disregard them any more, as the new cameraphone king turned out to be everything rumored and even more on top of the cake.
The 41MP sensor means that you are able to do lossless zooming while filming up to 4 times, and the phone apparently has great low-light capabilities, thanks to the huge surface of the sensor, allowing to capture more light compared to the other phone cameras.
UPDATE:
We found a few official photo samples on
Nokia's Flickr account
, too, from some guy's adventurous vacation in Cape Town, which, while not uploaded in full-res, definitely look stunning for a smartphone camera. Here is a
link to the full resolution photos
, seems about 10MB per piece will be the norm with the compression Nokia has applied.