Nokia 808 PureView 41MP sensor explained to us by Nokia's camera gurus (video)
40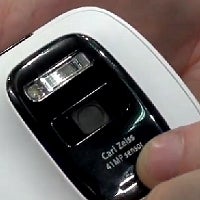 We wanted to have some more professional demonstration of the amazing 41MP sensor crammed into a
Nokia 808 PureView
phone body and had an impromptu interview and hands-on with the phone by Nokia's camera gurus themselves.
Lurking for a few years in the R&D labs, this sensor finally saw the light of day in a commercial device, and it was evident that the Nokia camera folks love to talk about it and are very proud of what was accomplished in terms of
lossless zoom
, low-light capabilities and near-DSLR quality of their
PureView Pro technology
.
The technology's co-inventor Eero Salmelin, who demonstrated the Nokia 808 PureView for us, managed to cram a lot of information in this quickly staged interview, that was both practical and illustrated well from within the camera interface. We are thankful to Nokia for raising the bar here, and hope you will have a clearer notion about the PureView sensor after seeing the whole video interview below.