No US exchange program for Galaxy Note 7 units bought via Samsung.com
53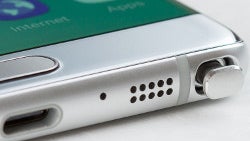 Samsung is trying hard to collect all the potential faulty Galaxy Note 7 units sold until September 15. No less than
1 million smartphones have been recalled
in the United States, which are to be collected through the exchange program that Samsung announced earlier this month.
Unfortunately, while all carriers and major retailers in the US have already kicked off their exchange programs, Samsung US doesn't have an eligible one.
There should be an exchange program for customers who bought the Galaxy Note 7 through Samsung.com, but it's not working since two shipping companies (FedEx and UPS) refuse to ship the smartphones back to Samsung due to safety concerns.
One of the customers who tried to exchange it Galaxy Note 7 purchased online recently received the following answer from Samsung:
"
At this time due to FedEx and UPS refusing to transport the packages there's no exchange program. They have announced that a new program will be introduced for an actual Exchange instead of the Return/Refund system we had previously instituted. This system was supposed to go live as of today, but as the last details are still being set up, this will be started next week. At this time please keep watch for new details on our website about this program and when it will be live. They are stating they hope to have the phones available as early as 9/21/16. I hope this information addresses any questions you may have
."
For the time being, the only solution for customers who bought the Galaxy Note 7 through Samsung.com is to return their phones and re-purchase them later on when the new units arrive. Keep in mind though that the company doesn't offer a loaner, so make sure you have a replacement if you plan to return yours.
The good news, as the message states, is Samsung has found a private shipping company that has agreed to transport the phones. However, it's unclear when exactly the exchange program will be available for customers who purchased their phones at Samsung.com.