Nexus 5 round-up: 5 awesome new features, release date, price, specs and all we know so far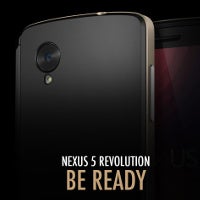 The Nexus 5 is now available! Read about everything there is to know about the Nexus 5 here.
We've seen it all - the
Galaxy Note 3
, all new Android flagships, the
new iPhones
, and there is just one more big thing to surprise us this year - the
Nexus 5
.
Google has let it slip just recently, "accidentally" posting the
Nexus 5 on its Play store
with a very official press image and more details, so we know almost everything about the upcoming device. Let's take a look.
"Capture the everyday and the epic in fresh new ways."
This obvious reference to the camera makes us think the company might have a secret ace or two up its sleeve, but here is what we know almost certainly for the Nexus 5.
The rumor about the new Nexus 5 getting a MEMS camera has crashed into the ground, after the device's service manual revealed the Sony sensor it uses will actually be put in use in an 8-megapixel auto-focus camera. Good news is that this 8-megapixel camera will support optical image stabilization giving it an
edge
in video recording and low light image capturing.
In terms of the actual numbers, the Nexus 5 camera should come with an aperture of f/
2.4
and the sensor size will not be very large (1/3.2"), and instead the sensor will be more or less on par with other Android smartphones like the Samsung Galaxy S4 and HTC One.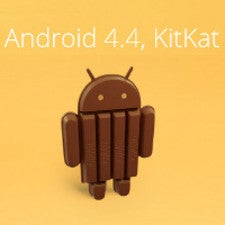 The Nexus 5 is the perfect device for stock Android lovers since it will be the first one to launch with the newest Android 4.4 KitKat, and is likely to be in the frontlines for updates in the next two years or so.
But what will the new version of Google's platform be? Android 4.4 KitKat new features will include a slightly reworked looks with flatter icons, but the bigger change should happen under the hood. Google is expected to bring huge optimizations and possibly make 4.4 available to lower-end and legacy devices. The company might release it with a new better-optimized kernel that will smoother performance for devices with less RAM.
Good news is that the Nexus 5 will have the largest screen on a Nexus phone ever at nearly 5 inches. The screen is expected to be sharper, with a resolution of 1080 x 1920 pixels, and with on-screen buttons, just like on its predecessor.
Yet, despite the larger display, the Nexus 5 will be a bit more compact than the 4.7" Nexus 4. The slight difference in size comes from the narrowed down side screen bezels that are almost non-existent now. And looking at its actual size, the Nexus 5 will be a hair narrower and a bit more comfortable for single handed use.
This year again, Google will not seek compromises with what's under the hood. The Nexus 5 will have the latest Snapdragon 800 quad-core chip, 2GB of RAM and Adreno 330 graphics. That's pretty much as powerful as smartphones get today, definitely on par with the latest Android flagships like the Sony Xperia Z1 and LG G2, and definitely a more potent performance package than what the Galaxy S4 offers.
So far, the Nexus 5 has all it takes to please even the most demanding geeks out there. One area where it might not completely live up to some people's expectations is battery. The Nexus 5 should arrive with a 2300mAh battery. That's definitely good, but it's not stretching any limits. We're yet to see the actual longevity of the device, so we'll abstain from saying whether that's a small or large battery.
Good news is the Nexus 5 will keep the tradition started last year, and also support
wireless charging
via the Qi standard. Wireless charging is a convenient and easy way to juice up your devices without having to deal with wires, plus with Qi support you can pick among various offered chargers.
Display: 4.95-inch Full HD display, 442 ppi (potentially 4.97-inch)
Dimensions: 137.84 mm x 69.17 mm x 8.59mm
Processor: 2.3GHz quad-core Qualcomm Snapdragon 800 (MSM8974)
GPU: Adreno 330
RAM: 2GB
Internal Storage: 16GB/32GB
Camera (rear): 8MP auto-focus camera with OIS
Camera (front): 1.3MP
Sensors: accelerometer, magnetometer, gyroscope, proximity, light, barometer, orientation
Battery: 2300mAh with support for wireless charging
Other: Multiple LTE bands - support for Verizon (not confirmed), AT&T, Sprint and T-Mobile; Pentaband HSPA+ (works across the globe), NFC
Nexus 7-like design, ceramic physical buttons
The Nexus 5 release date is allegedly set for the last week of October and the latest teasers point to the end of October/beginning of November for the announcement date. We've lastly heard the dates October 31st for the announcement and release date, so there's definitely a lot of smoke and there must be fire.
Best of all, Google is expected to keep the extremely low price of its Nexus smartphone line and the Nexus 5 will cost $350 off contract. This is the price for the basic 16GB model in black, and black will likely be the only color available at launch. That's nearly
"half the price"
of other flagships like the iPhone 5s, and just as earlier rumors promised.
With only a few days until its goes official, we're very excited about the Nexus 5. Are you? If so, we only hope, Google's Play store works better this time, a lot of people might end up clicking on the Buy button.
Nexus 5 round-up: all we know so far