New Nexus 5 benchmarks leak, reveal stunning graphics prowess
82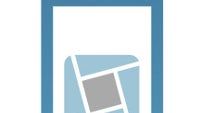 The
Google Nexus 5
is probably the most anticipated smartphone right now. We saw Apple, Samsung, Sony and LG all launch their flagships for 2013, and the only big announcement left is the Nexus 5.
Luckily, we already know a lot about the device thanks to FCC filings and a leak from none other but Google showing the device in its full glory. Now, we have one more piece to the puzzle and that comes in a form of a Nexus 5 performance benchmark.
The
Nexus 5 appeared on GFXBench's website
. The handset scored brilliantly on two game simulation tests. We don't yet have the on-screen result, but off-screen testing shows that the Nexus 5 is most likely featuring the powerful Adreno 330 GPU. This puts it on par or even ahead the graphics powerhouse that is the Apple iPhone 5s, and again matching or leading the Android crowd.
The T-Rex 2.7 test is a very graphically intensive benchmark designed to show off maximum workload that games will put on mobile devices. With a score of 23.1 frames per second, the Adreno 330 shows that it is a valid competitor and perfectly on par with Imagination Technologies' 6 series of chips and the PowerVR G6430 included in the iPhone 5s. Both GPUs support Open GL ES 3.0. The ARM Mali-T6xx series of chips is the only other family supporting the technology.
Let us however mention that these are merely leaked results for the Nexus 5 and we have not been able to verify them yet.
The other score that you can see right at the source below is Egypt 2.5 offscreen, a less intensive test where high-end phones like the Nexus 5 are already stretching the limits at 58fps.
We have a full
Nexus 5 round-up
where you can find out all about the upcoming Google device.
source:
GFXBench