Nexus 10 16GB and 32GB models sold out at Google Play Store; is the Nexus 10 (2014) on the way?
8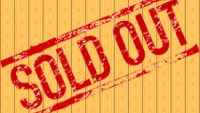 Back in October, the 16GB Nexus 10
was sold out at the Google Play Store
, but the 32GB model continued selling. And selling. And selling. That is, until today when the "
Out of inventory
" sign was posted. Considering that both variants of the 10 inch Samsung produced slate have been sold out, perhaps we will soon see the long rumored refresh version of the tablet.
There has been some speculation for some time now, that a new version of the Nexus 10
would be coming from the factories belonging to Asus
, rather than Samsung. But those rumors also had the new slate being made available in time to capture holiday sales, which obviously did not happen.
Just a month before the Asus rumors started in earnest, Google's own Sundar Pichai told a
Wall Street Journal
reporter
that a Samsung built Nexus 10 was coming in the "near future"
. It seems that we really have no idea which manufacturer will be producing a Nexus 10 (2014), if indeed such a device is on the way. What we do know for sure, is that right now the Nexus 10 is completely out of stock at Google.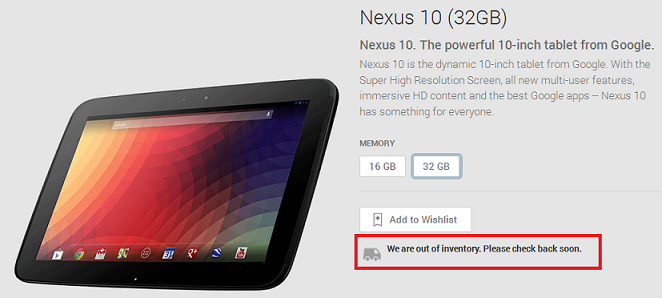 The 32GB Nexus 10 is now sold out
source:
Nexus10 (32GB)
via
AndroidAuthority