New York, New Jersey authorities request that riders turn off their Galaxy Note 7 on buses, trains
18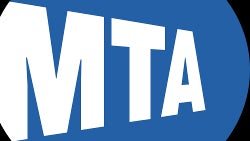 Ride the New York City subway enough, and you will find anything riding on the cars rumbling underneath Gotham's sidewalks. Well, just about everything. One thing that you won't find inside a subway car these days is a powered up
Samsung Galaxy Note 7
. The Metropolitan Transportation Authority said on Tuesday that MTA customers need to power down the phablet before walking into a subway car.
Also included in the ban are New York City buses run by the MTA. Passengers entering MTA stations also have to refrain from turning on their Galaxy Note 7 "due to concerns (that the) device's battery can ignite." In addition, those with the handset are not being allowed to take advantage of the built-in charging ports available on certain MTA buses. Many of the times when the Samsung Galaxy Note 7 reportedly exploded,
the device was being charged
.
The MTA does have a rule that prohibits subway or bus riders from carrying hazardous or flammable materials on board a bus or train. Thanks to the defective battery on board some units of Samsung's popular new phablet, the Galaxy Note 7 would fit in that category.
The New Jersey Transit Authority had earlier requested that those with the device turn it off before entering one of its stations, or boarding a Transit Authority bus or train.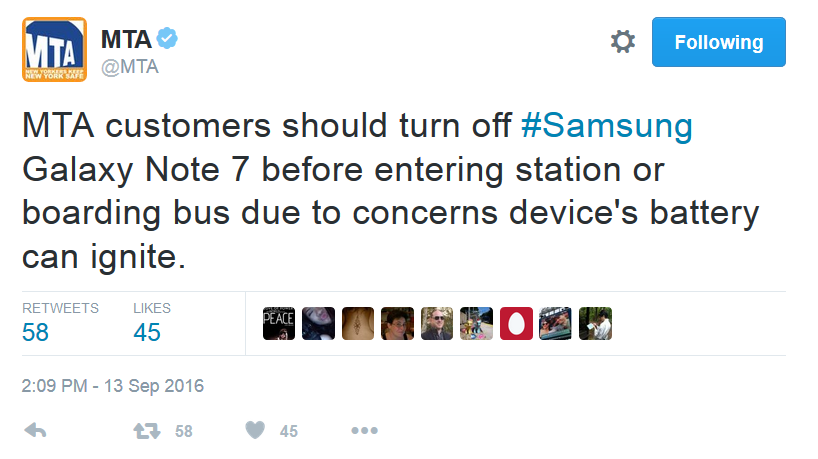 New York City's MTA tells passengers that they must shut down their Galaxy Note 7 before riding on one of their trains or buses
source:
DailyNews