New BlackBerry smartphone with Qualcomm Snapdragon 425 CPU coming soon?
64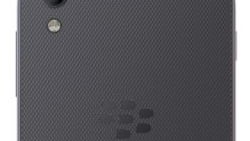 We're definitely going to see the Mercury
next month at Mobile World Congress (MWC) since BlackBerry said so. However, that might not be the only BlackBerry-branded smartphone that will be announced in the coming weeks.
News about another BlackBerry smartphone that could be build by PT BB Merah Putih
surfaced last week
. The device goes by code named BBC100-1 and is likely to be aimed at emerging markets like Indonesia, India and the Philippines.
PT BB Merah Putih is a joint venture that has signed a licensing agreement with BlackBerry, which will allow it to source, distribute and promote
BlackBerry-branded smartphones
running Android operating system.
The said smartphone is suppose to pack a 1.4GHz Qualcomm
Snapdragon 425 processor
, paired with 4GB of RAM and 32GB of internal memory. A 5.5-inch display that supports HD (720p) resolution will be included too.
On the back, the
BBC100-1
will feature a decent 13-megapixel camera, while in the front there should be an 8-megapixel selfie camera. We've also learned the smartphone will be powered by a 3,000 mAh battery and will offer dual-SIM support.
Since it will not be built and launched by TCL, we doubt we're going to see this mid-range BlackBerry-branded smartphone at MWC, but we don't rule out the possibility.