Murtazin: BlackBerry Venice will be an Android phone with BlackBerry services
38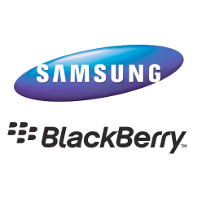 Russian blogger Eldar Murtazin swings for the fences. Sometimes he whiffs, other times he connects for a Home Run. We might not know what happens with this story right away, but here is the pitch. Last week, a rumor suggested that
BlackBerry would be releasing an Android powered slider this fall
. A phone codenamed the BlackBerry Venice was displayed at MWC with a top-down sliding QWERTY that harkens back to the
BlackBerry Torch
. Even though the Venice has been shown with BlackBerry 10 inside, Murtazin says that this will be the Android driven model coming from the Canadian company.
And there is more. In a tweet that he recently sent, Murtazin wrote "
Samsung + BlackBerry = Android-smartphone with Lollipop + services BlackBerry.
" A look at the curved screen and the rumored specs of the BlackBerry Venice reveal similarities to the
Samsung Galaxy S6 edge
. Specifically, the 'Berry slider will supposedly feature a
5.1
-inch screen with a 1440 x 2560 resolution, powered by an octa-core processor with a back and front camera combo of 16MP/5MP. Sound familiar?
Could Samsung be involved with BlackBerry's rumored Android device? Both companies have been working together on other projects including
an encryption algorithm that BlackBerry is providing to Samsung for the KNOX secure "sandbox."
Additionally,
the SecuTablet is a secure slate for the enterprise
that is a
Samsung Galaxy Tab S 10.5
with BlackBerry's corporate OS installed. In January, there were
rumors that Samsung was going to purchase BlackBerry, which were later denied
.
Considering the similarity between the rumored specs for the BlackBerry Venice and seeing how closely the two companies have been working together, Murtazin's thoughts might not be totally far-fetched. An Android powered phone carrying BlackBerry's beloved physical keyboard could be just the thing to kickstart a new era for the company. And for those who love the BlackBerry OS, perhaps a model powered by the latest version of BlackBerry 10 will also be made available.
We recommend that you open up the ol' spice rack and take this story with a grain of salt. Heck, for something this big, better make it two grains.
source:
mobiltelefon.ru
(
translated)