More than half of handsets shipped globally in 2012 will be 3G or 4G enabled
5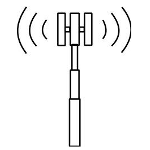 In most major areas of the world it might seem hard to fathom, but a report from ABI Research says that 2012 will be the first year when more than
half of all cell phones shipped will be 3G or 4G enabled
. Jake Saunders, vice president of forecasting for ABI Research, says handset manufacturers are "
quietly confident
" heading into the new year and ABI expects growth of 8% for 2012 with 1.67 billion handsets shipped globally over the next 12 months.
ABI noted that the top smartphone manufacturers started turning their attention to emerging markets in the second half of last year, aiming at those "
upwardly mobile, aspirational smartphone owners
". The research firm sees
Samsung
working hard in emerging markets while
Apple
is finding more success in China than in India. the Cupertino based firm is also expanding distribution in Brazil and other countries in South America.
North America and Europe continue to be standout destinations for
HTC's
models although the Taiwan based firm is trying to grab some business in China, according to ABI. And
RIM
remains strong in Indonesia where a
riot recently broke out
when the BlackBerry Bold 9790 launched.
Nokia's
new Windows Phone driven Lumia handsets are expected in China sometime this quarter.
Turning its focus to the North American market, ABI says
smartphones are the big winner
although the entire handset market grew 14% to 228 million handsets, the best growth in the area in 5 years. While the region makes up 15% of featurephone and smartphone sales by volume, by value the area accounts for 40% of smartphones shipped, proving the strength of these higher-end models in North America. ABI vice president and practice director for mobile devices, Kevin Burden, says that with all of these potential sales up for grabs, it reveals what companies like Apple, Samsung, Motorola, Google, HTC and Microsoft have at stake with all of the patent battles that have invaded courtrooms around the globe since early last year.
source:
ABIResearch
via
BGR