MWC 2015: what to expect from LG
5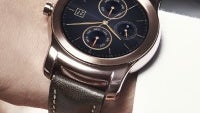 So, we are just a couple of weeks away from Mobile World Congress – the annual super-event, at which major players in the mobile business unveil what they've been up to. Naturally, speculations are at their peak, while information on new products leaks, or is hinted at, bit by bit, and anyone remotely interested in mobile technologies makes a mental note of when each manufacturer will be holding their event.
LG, being one of the tech giants of the world, will also be present at MWC 2015, but has been quite reserved about what it's going to be presenting. What can we expect from the South Korea-based company? Let's recap!
No G4
The
LG G3
was
announced
on the 27th of May, 2014 – it is still 3 months away from completing a year in existence, and, the way we are hearing it, LG prefers to adhere to an annual refresh cycle for their flagship – according to a company exec, the G4 will not appear at the MWC, as LG prefers to spend
a bit more time in improving
the handset. That's all fine – seeing as the
G2
and G3 were both very well-accepted smartphones, we'd say let LG do its thing and not rush a product, which has quite the bar set for it. Other publications claim that the company
prefers not to clash
with the
Samsung Galaxy S6
, which will be making an appearance at the event, alongside its veiled
"Edge" variant
.
Additionally, LG just
announced
its
G Flex 2
a couple of months ago, and it would make sense to allow it to grab some of the spotlights, instead of barreling another high-class handset out the door. As far as
G4 leaks
go – we are expecting to see a 64-bit Snapdragon 810, 3 GB of RAM, the same crisp 1440 x 2560 resolution, and possibly a bump in the camera – from 13 MP to 16 MP. Mentioned publications point at April as the possible month for announcement.
LG Watch Urbane
Well, "no flagship smartphone" definitely doesn't mean "no interesting tech". This Monday,
LG unveiled
that it will be showcasing its newest smartwatch – the Watch Urbane – at the MWC 2015. Now, the company is known for producing the second round-bodied smart timepiece after the
Moto 360
– the
LG G Watch R
, which was generally well-received, though, its sporty looks probably turned off many.
Here comes the LG Watch Urbane – a wearable, which, judging by the renders, will look stunningly stylish. A round, metal body in either gold or silver finish, coupled with a leather strap make up for the aesthetics of the new smartwatch, while its internals are comprised of a 1.2 GHz Qualcomm Snapdragon 400, 512 MB of RAM, 4 GB of storage, and a 410 mAh battery. The watch is powered by Android Wear and is, of course, equipped with heart rate and pulse measuring sensors. Its body is IP67 certified, granting it the highest rating for dust- and water-resistance, which allows users to keep it on their wrist even in not-so-favorable conditions.
Pricing is yet unknown and will probably not be discussed at the MWC, as LG said it will be market-specific and will be announced for each respective area, as the Watch Urbane becomes available there.
A webOS watch?
We've been hearing about a webOS-powered smartwatch from LG for quite a while now. The first rumor surfaced
around October
2014, and spoke of a mysterious device, named LG VC-100. The gadget was, reportedly, a smartwatch, capable of living autonomously – with its own Internet connection and call-capabilities – much like Samsung's Gear S.
Fast forward to CES 2015 – new whispers emerged, suggesting that the mystery webOS timepiece will be making an appearance
at this year's MWC
. However, aside from the Watch Urbane, LG has not said anything about another watch being in the works.
So, either the VC-100 has been scrapped / delayed / never existed, or LG is being very good at keeping mum about it. We have to say, we would love to see what kind of device the company would come up with, if it wanted to have a direct competitor for the Samsung Gear S. Whether this will happen at the current MWC – well, chances are slim, but ultimately – only LG knows.
Edge-like smartphone?
Back at CES 2015, it was revealed that LG is showing a smartphone with a curved screen, much like the Galaxy Note Edge, and, reportedly, the upcoming Galaxy S6,
behind closed doors
– only to select partners. While we'd love to see such a handset to come from LG, we highly doubt it would happen at this year's MWC, as the handset was in early prototype stages just two months ago – the company has yet to decide on final application, design, and market position of the product, not to mention – establish an effective build process for what seems a hard tech to make.