LG G4 to be announced in April, tip insiders, avoiding a direct clash with the Galaxy S6
13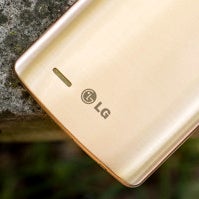 If you have been wondering why there are rumors about the
Galaxy S6
or
HTC One M9
swirling for the timeframe of the MWC expo in two weeks, but nothing about LG's next flagship, wonder no more. Apparently, the
LG G4
will see the light of day officially in April, which is still good, given that the G3 was revealed on May 28th last year.
"
LG Electronics decided not to release the G4 at the Mobile World Congress (MWC) exhibition in Barcelona in March
,"a Korean publication has been tipped. "
It may release it in April
." Another LG source explains the reasoning behind that timeframe: "
Samsung usually releases its new flagship model in the first quarter of each year, and Apple in the second quarter. We need some in-between time to make a bigger splash
."
Previously, we had an LG exec explain at the quarterly results press conference that "
We rolled out the G3 in May last year so we do not plan to unveil the G4 at this year's Mobile World Congress and [will] spend more time perfecting the new phone.
" When we add all these, it seems indeed plausible that LG won't be waiting for a full year between the announcements of its flagships, and yet it won't pop out at MWC, either, which leaves the end of April as a good compromise. By that time we might also be hearing from Sony with an Xperia Z4, so the competition will get pretty heated again.