Blockbuster report claims Huawei sold American technology to North Korea
24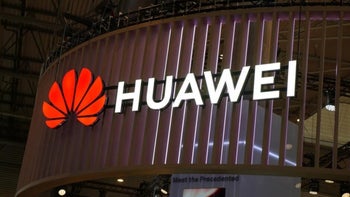 There are many Huawei fans around the world complaining that there is no evidence that supports Huawei's inclusion on the U.S. Commerce Department's Entity List. With its name on the list, the Chinese manufacturer cannot access its U.S. supply chain. President Donald Trump has said that Huawei was put on the list because of security reasons. "Huawei is something that's very dangerous...from a military standpoint, it's very dangerous...we're just very concerned about Huawei from a security standpoint," Trump said back in May.
The reason that Huawei is considered a national security threat in the states has to do with a law in China that would allow the communist regime there to demand that the company gather intelligence on its behalf. As a result, there have been rumors, always denied by Huawei, that its phones and networking equipment have backdoors that are designed to spy on American consumers and corporations and send that information to Beijing. But no such backdoor has ever been found.
Huawei says it does not do business in North Korea

But there are other reasons to be concerned about Huawei. The Washington Post reports today that leaked documents show that the company secretly helped North Korea construct its wireless network and maintain it. Huawei's actions violated international sanctions placed on the country, and since its products contain American parts, also violated U.S. sanctions preventing exports of certain equipment to North Korea. Evidence in the form of spreadsheets, work orders and contracts from Huawei's database were provided to The Washington Post by a former Huawei employee. The documents show that Huawei and a Chinese state-run outfit called Panda International Information Technology Co. Ltd. worked on various projects in North Korea for over eight years. The Post says that Panda International's involvement in these projects helped to hide Huawei's participation in them. Other documents were handed over to the newspaper from anonymous sources whom the paper characterized as having "a desire to see the material made public."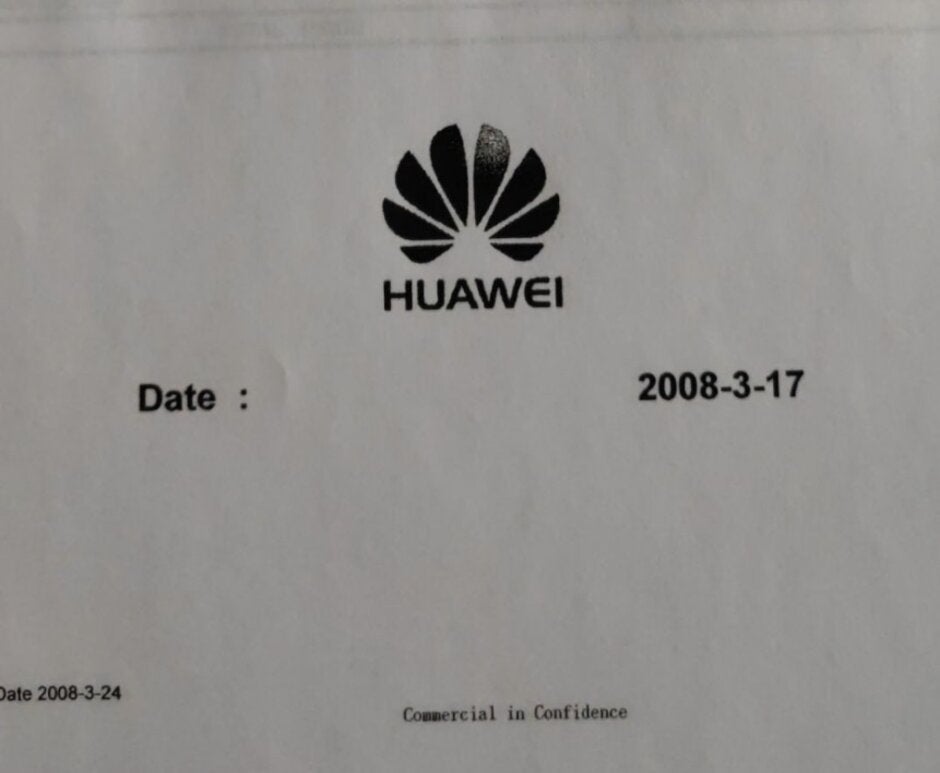 Leaked documents include contracts, spreadsheets and work orders
In a statement, Huawei spokesman Joe Kelly said that the company does not have a presence in North Korea although he refused to state whether it did business in North Korea in the past. He also did not challenge the authenticity of the leaked documents. Huawei said in an official statement that it "is fully committed to comply with all applicable laws and regulations in the countries and regions where we operate, including all export control and sanction laws and regulations."
"All of this fits into a general concern we have about corporate responsibility and a company like Huawei that is not trustworthy because of its company culture and numerous incidents indicating a willingness to evade or outright violate laws. Working with regimes like North Korea, who deprive individuals on a regular basis of their basic human rights, raises concern."-Anonymous State Department official
In January, the DOJ issued a 13 count indictment against Huawei, affiliated companies, and its CEO

Back in January, Huawei, several affiliated companies, and its CFO Meng Wanzhou
were indicted by the U.S. Justice Department on various charges
including bank fraud. The company was allegedly trying to cover up business that it had done with Iran, another nation under international and U.S. economic sanctions. The company was also charged criminally with stealing trade secrets from U.S. carrier T-Mobile. Back in 2014,
T-Mobile filed a civil suit against Huawei
claiming that the company stole parts including the arm of a phone testing robot called "Tappy" in 2012 and 2013. Parts of the theft were caught on the wireless operator's security cameras and led a jury to award T-Mobile $4.8 million in 2017. Now, Huawei is being charged criminally with stealing trade secrets.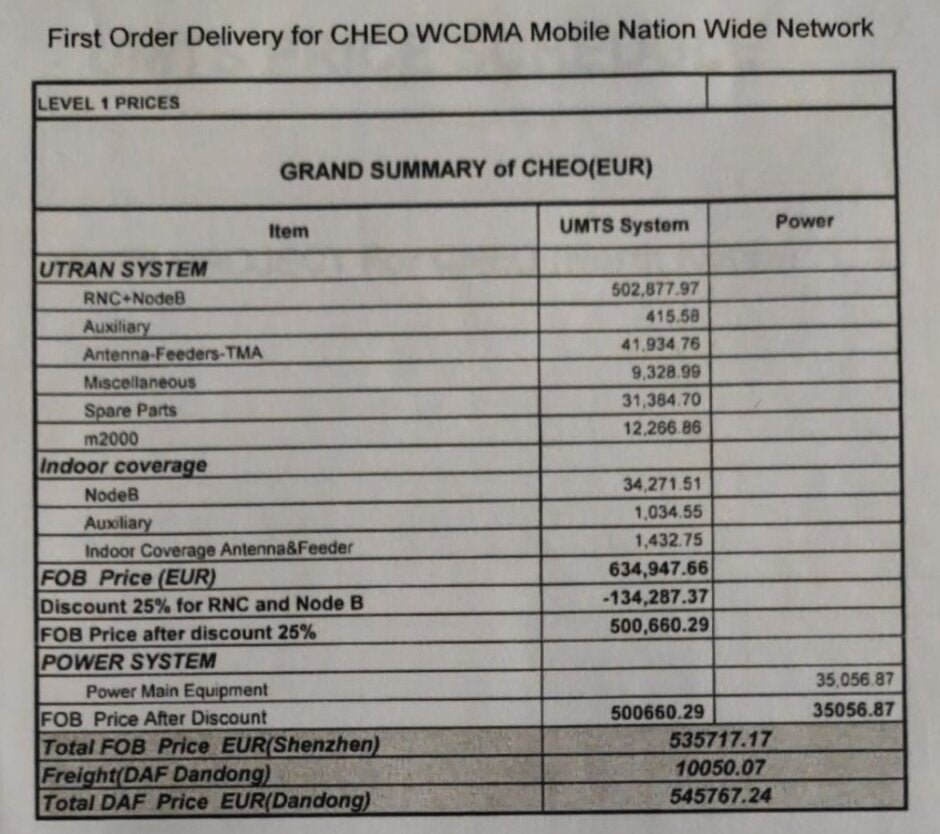 One of the leaked documents that allegedly shows that Huawei helped North Korea build a wireless network
Today's blockbuster report is sure to increase the level of warnings from U.S. lawmakers
who have already told allies that they should not use Huawei networking equipment
in their 5G networks. While a few countries have heeded this warning, many major U.S. allies in Europe have decided to go ahead and allow Huawei to contribute gear for their next-generation wireless systems. After news about this report was disseminated this morning, President Trump said, "We will have to find out."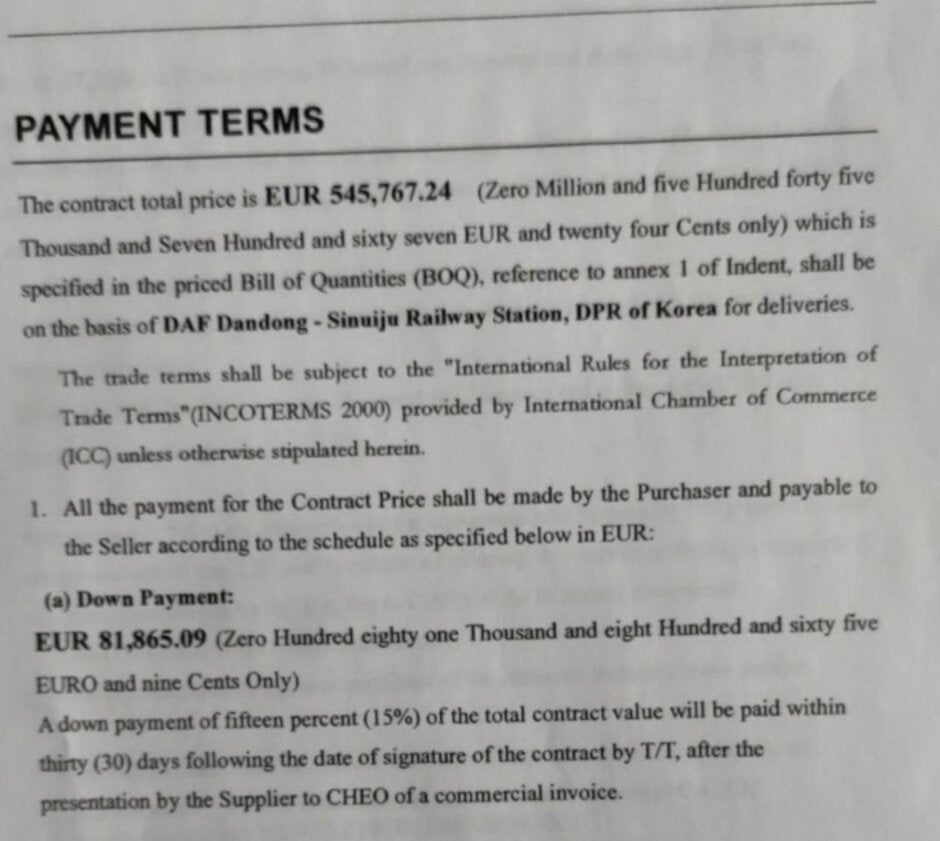 Document allegedly showing some of the terms of the deal between Huawei, Panda and North Korea
White House economic advisor Lawrence Kudlow and Treasury Secretary Steve Mnuchin are expected to meet today with executives and representatives of various U.S. semiconductor and software companies. On the agenda is the current ban that prevents U.S. tech firms from freely selling their wares to Huawei.
Another Chinese phone and networking equipment manufacturer also was not allowed to access its U.S. supply chain last year for a period of time. ZTE, also considered a national security threat by U.S. lawmakers,
paid a record $1.2 billion fine in 2017 for selling its goods and services to North Korea and Iran
. When it lied to the Commerce Department about following the punishments placed on the company, the U.S. imposed an Export Ban on the company. Eventually, President Trump intervened and ZTE ended up paying a $1 billion fine, forced to put $400 million in escrow, and change the composition of its Board and certain executive positions. Prior to the ban, ZTE was the fourth-largest smartphone manufacturer in the U.S. based on shipments but is no longer in the top five.