U.S. government reportedly tells allies to stop using Huawei products
80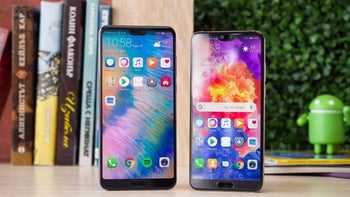 The
Journal
says that the U.S. has spoken to allies who already use Huawei networking equipment; those countries include Germany, Italy and Japan. According to the report, the U.S. is thinking about increasing the amount of financial aid it provides to countries for telecommunications development if they promise not to use equipment made by Chinese based companies.
In North America, Nokia is the leader in providing networking equipment, followed by Ericsson. However, Huawei is the leader in Europe and the Asian-Pacific market. Globally, Huawei has a leading 22% share of the global telecom-equipment market. Nokia and Huawei are next with 13% and 11% respectively. ZTE has a 10% slice of the pie.

Over the last few years, both Huawei and ZTE have denied that their products collect information for the Chinese government. Huawei released a statement today that says it is "surprised by the behaviors of the U.S. government. If a government's behavior extends beyond its jurisdiction, such activity should not be encouraged."
Recommended Stories