Lawsuit asserts that Huawei stole from T-Mobile technology laboratory in Washington
16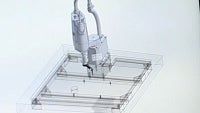 Team Magenta has filed a lawsuit against Huawei in an outright allegation of physical theft of technology from T-Mobile's headquarters in Washington.
Among items stolen, former Huawei employees are accused of stealing part of a robot's arm. The robot, called Tappy, is part of T-Mobile's smartphone testing regimen.
In May 2013, security cameras allegedly recorded a Huawei employee disassembling part of the robot, then "slipped the hidden part into his laptop bag when leaving." Other thefts apparently occurred in 2013 as well as in 2012, including copying software which detailed design elements of the robot, and how the system operated.
There was no noted amount of damages being sought, but T-Mobile stated that the cost of switching away from Huawei handsets would cost tens of millions of dollars. Huawei stated that it has since fired two employees, noting they acted inappropriately. A spokesman for the world's third largest smartphone maker said, "There is some truth to the complaint. Huawei respects T-Mobile's right to file suit, and we will cooperate fully with any investigation and court proceeding to protect our rights and interests."
T-Mobile developed and started using Tappy back in 2007 and says that since it started using the robot to test smartphones, testing times have decreased as have customer returns. T-Mobile alleges that Huawei is using the stolen hardware and software to copy and build its own testing robot.
source:
The New York Times