Latest on BBM app suggests Sunday delivery for both platforms
17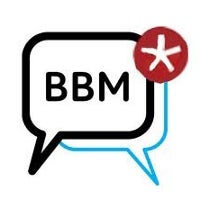 The latest news on the new BBM for iOS and BBM for Android apps might be a bit disappointing to those who had hoped to install it on their handsets on Saturday. The word is that iOS users will see the app in iTunes starting on Sunday, September 22nd. Originally, it was supposed to be available at noon EDT on Saturday. Because it is Sunday the 22nd in some countries already, iOS users in places like New Zealand and Australia have been able to install BBM.
Android users have been swamped by a number of fakes in the Google Play Store. We're hearing that these fakes are actually the cause of the delay in launching the app for Google's open source OS. Still, the app should be available for Android users this weekend.
BBM will allow iOS and Android users to chat amongst themselves and BlackBerry users. It can tell you when a message you've sent has been received and read. At the same time, you will be able to tell when a recipient to one of your messages is working on a response. You will also be able to conduct group chats with up to 30 people participating at one time. And while video chat and screen share aren't in the original version of the app, a update down the road will add both features.
Thanks Anonymous Tipster!
source:
Mobigyaan