LG goes official with four new X-series smartphones: X power, X mach, X style, and X max
24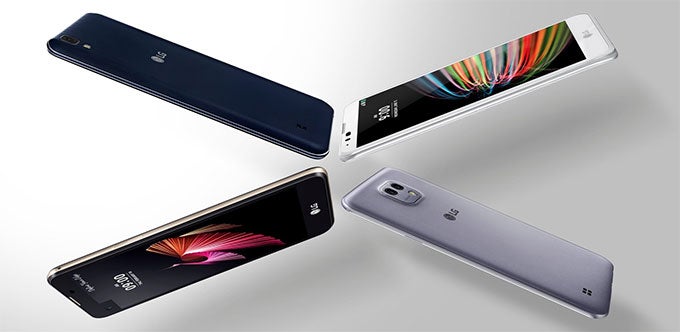 OnePlus may be returning to its roots this year, choosing
not to deliver a new mid-range option
in favor of a flagship-only lineup, but it's the exception that proves the rule: whether you're
Apple with its iPhone SE
, or
Motorola with its latest Moto G handsets
, phones that are one or two steps removed from the flagship tier are still a major part of many manufacturers' lineups. Now LG is bringing us word of four of its latest mid-range options, as the company formally announces the X power, X mach, X style, and X max.
LG got this new X series rolling
back in February
with the announcement of the dual-rear-camera LG X cam and the LG X screen with its secondary display. Then just a couple weeks back
we spotted the company showing off two additional models
, the LG X power and LG X style. We got an early look at their hardware at the time, and today LG formally welcomes them as part of what it's calling the "2nd wave of the LG X series."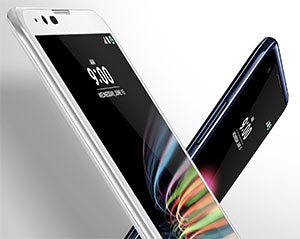 To refresh your memory, the LG X power is a 5.3-incher that offers a big 4,100 mAh battery, while the LG X style is a 5.0-inch model with a slim build and low price.
But today we're most interested in learning about the two X-series phones that are all new to us, the X mach and X max.
The LG X mach earns its speedy name with support for high-bandwidth LTE Cat. 9 3CA connectivity. While it's not quite a flagship, the specs are right up there with some of the best-equipped phones around, including a 5.5-inch quad-HD 1,440 x 2,560 display and a camera with big 1.55μm pixels – that's the same size as the
HTC 10's UltraPixel camera
.
The LG X max, meanwhile, is firmly in phablet territory. Well, at least we
think
it is, with the manufacturer describing it as offering "a large display for an enhanced viewing experience," and since we're already talking about 5.0 and 5.3-inch models, this guy obviously comes in somewhere larger. Precisely how much larger, though, is still a mystery, with LG not quite ready to come through with a detailed hardware rundown.
Those details sound like they'll be arriving soon enough, though, as LG promises more specifics on its new X phones – including all-important pricing and release-date info – as it starts getting ready to bring these phones to markets around the globe.
source:
LG
Recommended Stories