LG does a 180 degree turn and says Optimus One will get Android 2.3
5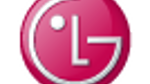 Just yesterday we
reported
that it looked like Froyo was the end of the upgrade line for the LG Optimus series (Including the "S" model for Sprint, the "T" model for T-Mobile, the "M" unit for MetroPCS, the "U" for U.S. Cellular and the LG Votex). It all started when an LG Optimus user left a question on the manufacturer's Facebook page inquiring about a possible Android 2.3 upgrade. In error, the response said that because the model lacked a 1GHz processor, the upgrade could not happen. A couple of Google engineers got involved, both saying that the Gingerbrerad build had no requirements for speed. Regardless, the last word from LG yesterday appeared to rule out the upgrade for whatever reason.
Now, it's a day later and things have changed. The Korean based manufacturer now says that all of the phones under the Optimus One series will indeed receive Android 2.3. The company said, "LG will upgrade all Optimus One smartphones currently using the Froyo OS to the next version of the Android OS, Gingerbread. Details of the upgrade schedule will be announced locally in due course. We sincerely apologize for the confusion and misunderstanding that was caused regarding this issue."
They say you can't fight City Hall, but it didn't take much time for LG to clarify the situation and to appease its customers. With that in mind, well played LG, well played.
source:
LG