LG Optimus One series stuck with Froyo?
2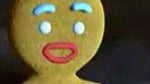 With all the
good Gingerbread news
coming from all sources, expectations for Android 2.3 are pumped up high. Even Googleplex was
invaded by the gingerbread man
! But unfortunately, a view from the window is all that owners of the LG Optimus One series (including LG Optimus S, T, M and the upcoming U version) will get of Gingerbread.
The affordable 3.2-inch smartphone will not get the latest Gingerbread update, according to LG USA Mobile's own Facebook account, because it does not match the "
minimum requirements
" for processor speed for Android 2.3. LG Optimus One is running at
600MHz
and LG claims that a minimum of
1GHz
is mandatory. Now, this actually would make sense if there were any official minimum requirements, but we know of none. Is this a trick to save some time and resources for LG or just a move to keep your smartphone running smoothly? We cannot say yet, but a tweet by Russian tech analyst Eldar Murtazin suggests that a 1GHz CPU paired with 512MB of memory might be in the list of
recommended specifications
for the latest version of Android.
In any case, take this into account if you are getting a phone of the LG Optimus One lineup.
source: LG USA Mobile Facebook via
DroidDog
UPDATE:
It turns out, the official Facebook profile of LG released some premature information and to get rid of all the confusion LG admitted that its Optimus One series
might
actually get Android 2.3 after the company evaluates the yet unreleased Gingerbread compatibility document.
Take a look at the official statement:
"LG released informationprematurely regarding the minimum processor upgrade requirements forthe LG Optimus. Google recently announced the Gingerbread platformand has not yet published the Gingerbread Compatibility DefinitionDocument (CDD) or the public branch open source code. Once the CDDand the source code is public, LG will evaluate the upgradability ofthe Optimus Series. We apologize for any confusion ormisunderstanding. We will alert you as soon as more information onthis topic is available."
Even though this does not mean that the Optimus One lineup will necessarily get the update, it keeps hope alive and that is at least something.