LG announces Pocket Photo 2, to be unveiled at CES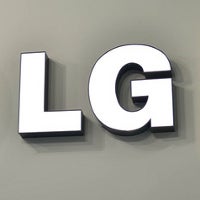 LG has announced the sequel to its mobile printer, the LG Pocket Photo 2. Thinner than the original model, and with a longer battery life that allows for the printing of 30 photos on one charge, the LG Pocket Photo 2 will be available in pink, jewel white and lime yellow. The accessory will be launched January in Korea before it rolls out globally. But before that happens, we will see it at CES 2014 next month.
The Pocket Photo 2 will be printing at 600 DPI and will support iOS, Android and Windows Phone 8. Instead of using ink or toner, the device employs the Zink printing technology that uses heat to activate the chemicals used in printing. LG says that Zink allows printed images to last longer, and with less smearing. NFC and Bluetooth connectivity is used, and those with Android can edit pictures using the Pocket Photo app. Pricing was not disclosed.
source: LG via
Pocketlint