LG Intuition pictured with Verizon branding and possible September 15th launch date
9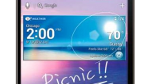 Just the other day, we showed you a leaked ad that revealed
Verizon's intention to call the LG Optimus Vu phablet, the LG Intuition
. While we've seen the device before, we now have a
press photos of the unit wearing the Verizon logo and its 4G LTE insignia
. Since Big Red had passed on the
Samsung GALAXY Note
, to the chagrin of its customers, the
LG Intuition
will be the carrier's first phablet since that category was first named.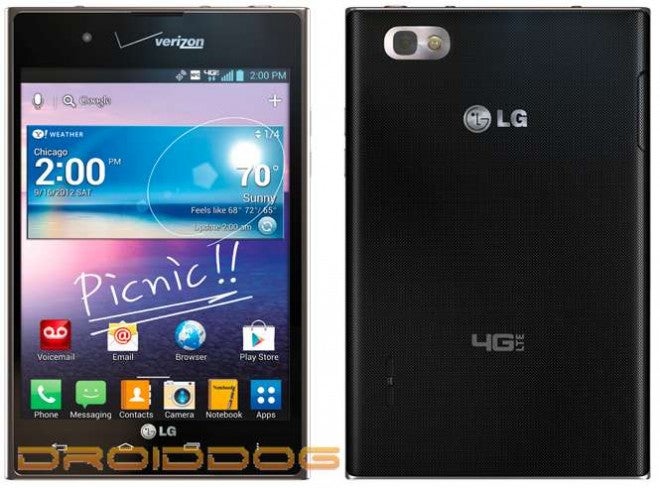 The LG Intuition for Verizon
While the 5 inch screen is slightly smaller than the 5.3 inch display on the Samsung GALAXY Note, the 4:3 aspect ratio gives the LG Intuition a square, more tablet-esque look than Samsung's phablet which comes off looking like a giant phone. And while we don't have a launch date for Verizon's LG Intuition, the picture of the model
shows a date of September 15th on the screen
. Using the date on a screenshot to determine the actual launch date of a device has had mixed results, but for now, that is all we have to go by.
Ironically, the day that we get to see what Verizon's variant of the LG Optimus Vu II looks like, we
found out some information about the LG Optimus Vu 2
, set for release next month in Korea. Armed with an infrared sensor and a Q remote app, the sequel to LG's phablet can double as a hard to lose remote for your television at home.
In the meantime, with the release of the press photo, how many of you Verizon customers out there are eagerly awaiting the LG Intuition?
source:
DroidDog
via
Phandroid
Recommended Stories