LG G Watch torn down by iFixit, it's (almost) a child's play to get it repaired
4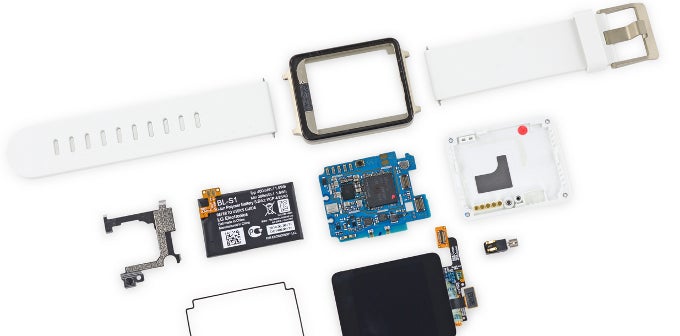 LG's first
Android Wear
smartwatch, the
G Watch
, is already
available through select retailers
across the globe, as well as
through Google Play
. We already showed you a
brief teardown
of the wrist-worn device previously, which gave us a little more insight about the hardware components that make the G Watch click and tick, but now it's time to take a look at the repairability of the wearable.
Thus, it comes to no surprise that the folks over at iFixit have subjected LG's G Watch to a thorough teardown and have cracked it open. It appears that it is downright easy to open and access all of the components of the smartwatch. Of course, this allows users to easily repair the G Watch, provided that they have the right set of tools at their disposal. Thus, iFixit gives the LG G Watch a repairability score of 9 out of 10, which is quite an impressive result. Its direct rival, the Samsung Gear Live,
received 8 out of 10 points for repairability
.
You can check out our full review of LG's Android Wear-powered G Watch
here
.
source:
iFixit