Samsung Gear Live and LG G Watch teardown: Snapdragon 400 confirmed, but might be limited to just one core
7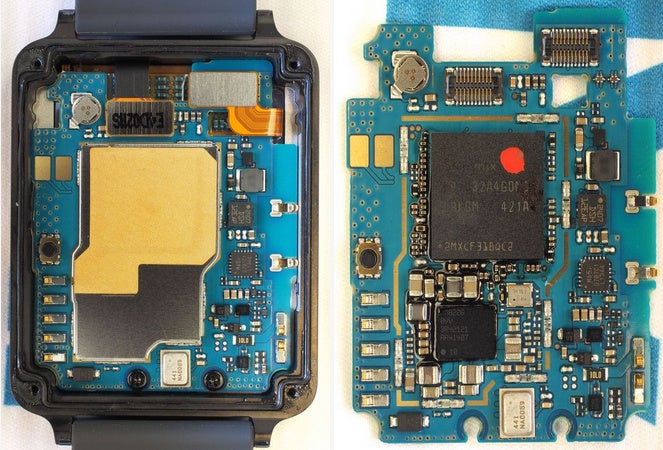 The first wave of Android Wear smartwatches is coming. At Google I/O we saw the first two in their full glory: the LG G Watch and Samsung's Gear Live, both running on the absolutely same software, with no customizations to set them apart.
The difference comes in the looks: the G Watch has the slightly larger, 1.65" LCD display, while the Gear Live comes with a negligibly smaller, 1.63" display of the AMOLED kind. This does not tell you the whole story, though - it certainly does not reveal anything about what's under the hood.
Many of you would be shocked to learn that both smartwatches feature the quad-core Snapdragon 400 system chip, a surprisingly too powerful chip that's also used in mid-range phones that come under much heavier loads. Now, we have the teardown of both smartwatches via AnandTech, confirming that we're indeed looking at the Qualcomm APQ8026 System-on-a-chip with 4 Cortex A7 based CPU cores and an Adreno 305 GPU. Performance-wise, this is the same chip used in devices like the Motorola Moto G, but it does not have a cellular connectivity modem on board (and hence, it's not an 'MSM' model, but an 'APQ', modem-less one).
The Snapdragon 400 in these watches seems limited to running on just one CPU core
Recent reviews, however, suggest that the reason for using this seemingly too powerful chip, might not be purely performance. Speculations run that this could be the easiest chip to integrate, as it could have been use by Google for reference models.
More interestingly, chances are that it is also not only downclocked, but limited to running just one of the cores. A command shell run of AnTuTu on the watches supports this thesis, as the benchmark yields identical results for single- and mulit-core performance, something that makes sense if only one of the cores were working, and the others remained idle.
What else is under the hood of the two watches? Take a look first at the teardown of the LG G Watch, the slightly bigger of the two.
LG G Watch teardown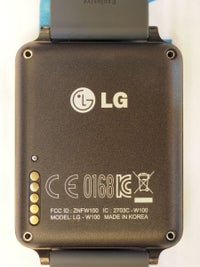 The
Samsung Gear Live
is based on absolutely identical silicon powers, but looks very differently - more compact under the hood. See all the chips it packs below.
Samsung Gear Live teardown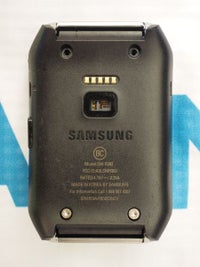 source:
AnandTech