LG: Android tablet incoming, no bendable phone this year, global rollout for the Optimus G2
17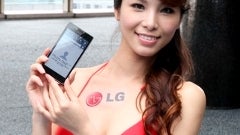 LG's European VP of mobile sat down for an interview, and spilled some beans on the company's plans for the future. First off, he mentioned that LG returns to making
tablets
, and these will be Android at that, with the Windows 8 situation being monitored for now.
He also hinted that LG is planning to release a phone with a different operating system than Android, as he sees a veritable duopoly forming with Apple and Google cornering the vast majority of the smartphone market. It is more than likely he means basic
Firefox OS handsets
, as Mozilla listed LG as one of its partners upon announcement of its new mobile OS.
The more interesting things, however, are that LG has no plans to release a flexible, bendable phone this year, as
speculation mounted
, since "
the technology for this is not yet mature enough
," and also the homebrew chipset that was rumored to go into its handsets, is not making a cameo, as "
the L9 processor that is in our televisions is made ​​for a substantially different architecture than we have in our mobile phones
."
It is not clear from the translation if he meant just phones or also screens that can bend, as it just showed a
5" flexible Full HD OLED
last week with a plastic substrate, and we were hoping this will go into its next flagship, but, of course, there's the problem of yield, too.
In any case, we'd take the rumored
Snapdragon 800 for the Optimus G2
, no worries, LG. As for the flagship phone this year, LG said it will try and roll it out globally upon announcement, rather than some regions getting it months after others, like it happened with the
Optimus G
, and is now happening with the
G Pro
, which the VP said is actually meant to be a flagship for Asia.
All in all, from the interview it becomes clear that LG is planning to get its mobile ducks in a row, increase its marketing spending, and this year might be a transitional one before some really exciting products being rolled out late 2013/early 2014, hinted the VP.