Jury decision means Apple must pay Qualcomm $31 million
20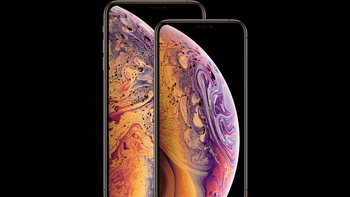 Earlier today, we updated a story to tell you about a ruling made by Judge Gonzalo Curiel of the U.S. District Court for the Southern District of California. The judge said that
Qualcomm is obligated to pay Apple nearly $1 billion
in rebated royalties that it promised to pay Apple as long as the company didn't attack the chip maker in court or to regulators.
But anorther legal decision involving Qualcomm and Apple was announced today.
As noted by Reuters
, a jury sitting in federal court in San Diego today, awarded Qualcomm the $31 million it was seeking from Apple after finding that the latter infringed on a trio of Qualcomm patents. That works out to $1.41 for each iPhone sold without a license for the Qualcomm technology used inside each device. Despite the award, when you consider the $1 billion that Qualcomm will have to rebate to Apple, the latter ended up approximately $969 million in the black.
The $31 million that was awarded to Qualcomm covers a trio of patents. One allows a phone to connect to the internet as soon as it is booted-up. Another helps conserve the amount of battery power consumed by the graphics processor when in use, and the third covers how traffic flows between the app processor and the modem on a handset. As you might imagine, Qualcomm was happy with the jury's decision while Apple said it was disappointed with it. Apple and Qualcomm still have a number of court battles remaining. For example, next month a trial will start up in San Diego that will deal with billions of dollars in royalties.
"Today's unanimous jury verdict is the latest victory in our worldwide patent litigation directed at holding Apple accountable for using our valuable technologies without paying for them. The technologies invented by Qualcomm and others are what made it possible for Apple to enter the market and become so successful so quickly."-Don Rosenberg, general counsel, Qualcomm

"Qualcomm's ongoing campaign of patent infringement claims is nothing more than an attempt to distract from the larger issues they face with investigations into their business practices in US federal court, and around the world."-Apple
Qualcomm could be forced the way it sells chips to phone makers

Qualcomm is also awaiting a couple of key rulings that could change the way chips are sold to smartphone manufacturers in the future. The court battle it had with the FTC earlier this year
revealed why many phone manufacturers hate dealing with the chip maker
. Qualcomm's "no license, no chips" policy has infuriated these handset vendors because each of them end up paying for the Qualcomm chips used in its phones, and a license that is based on the number of phones each manufacturer ships whether it contains a Qualcomm chip or not. Qualcomm also has been accused of not licensing its standards essential patents in a fair, reasonable and non discriminatory (FRAND) manner. These are patents that cover technology that a device must include in order to meet technical standards.
On March 26th, the International Trade Commission (ITC) is expected to make another important ruling involving Qualcomm. In this case, an ITC judge originally ruled that while Apple had infringed on a Qualcomm patent,
it would be against the public interest to give Qualcomm the iPhone sales and import ban
in the U.S. that Qualcomm was seeking. But ITC regulations call for a review of that decision by the entire commission, and the result of that review will be announced a week from this coming Tuesday.
Depending on how this all shakes out, Qualcomm could end up with a whole new method of selling chips to smartphone manufacturers. And if it shows remorse and promises to reform, it just might be able to win back Apple's business. From 2011-2015, Qualcomm was the exclusive supplier of modem chips for the iPhone. In 2016 and 2017, Qualcomm and Intel both supplied Apple with this component. Intel was the sole supplier of modem chips for the 2018 iPhone models, and is
rumored to be the sole source of 5G modem chips for the 2020 iPhones
.
Recommended Stories