First 5G iPhone could come in 2020, Intel to supply the modem
41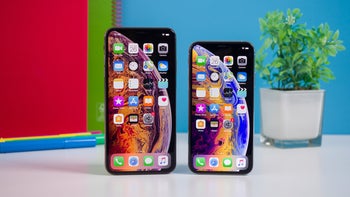 The 5G race is starting to intensify. US Carriers are investing heavily with the hopes of winning the "first to release a 5G network" title, while manufacturers are preparing to introduce a barrage of smartphones that support the ultra-fast connectivity in 2019. Apple; however, might not be among those to launch a 5G handset next year.
According to a
new report
by
Fast Company
, the first 5G iPhones will come in 2020. Citing an unnamed source "with knowledge of Apple's plans", the US magazine claims that Intel's 10-nanometer 8161 modem chip will be exclusively used in the future lineup. The tech giant has utilized modems from both Qualcomm and Intel since 2016, but it looks like Cupertino is cutting ties with the former.
Current tests are reportedly being performed with a slightly older 8060 chip, and the results are not too encouraging. Apparently, Intel is struggling with reducing the heat dissipation with these components. Many US carriers will rely on using millimeter wave, an electromagnetic radiation spectrum between 30 and 300 GHz, for 5G. The band is rather demanding, and current testing units with the 8060 modem are having problems with the accumulation of heat, which also negatively affects battery life.
The source states that Intel is confident in its ability to solve the problem with time, but Apple is lining up MediaTek as an alternative chip supplier if the issue persists. For comparison, Android manufacturers like Samsung, Huawei, and Xiaomi will use Qualcomm's X50 5G modem, which supposedly does not heat up as much.
Apple's apparent decision to take things slow might not seem like good news to some. Still, a conservative approach could be a good course of action here. Sure, we've seen 5G phones like the
Xiaomi Mi Mix 3
come out in 2018, but these capabilities won't be utilized until there's a 5G network to support them. Some wireless carriers in the US and around the globe will make the technology available soon, but worldwide coverage won't happen overnight. Most Americans
don't even know what 5G is
at the moment, so the need for 5G phones will be felt once the ultra-fast download speeds, lower latency, and the ability to connect a lot more devices at once become available to the majority of mobile users.
Recommended Stories