Judge rules that Nokia handsets did not infringe on InterDigital patents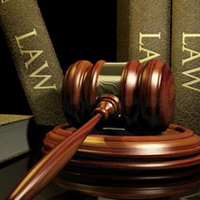 The ITC posted on its website today, that Judge Theodore Essex has ruled in favor of Nokia in a patent infringement suit brought by "patent troll" InterDigital. The latter had brought the suit, claiming that Nokia owed it royalty payments for using intellectual property owed by InterDigital. The three judge commission could now decide to review Judge Essex's decision. The ITC has the ability to slap sales bans on products it deems to be infringing on a patent, subject to appeals and a presidential review.
InterDigital had revenue of $325 million last year, with nearly all of that coming from licensing deals with BlackBerry and HTC, which allowed both manufacturers to use certain patents in the production of their smartphones. InterDigital says that it would appeal the decision, noting that two of the three patents involved in the Nokia case had already been upheld by an appeals court in another case.
When
Microsoft purchased Nokia Devices and Services
, the Redmond software giant agreed to take over responsibility for Nokia's defense in the case, which involved a method to improve wireless transmissions using a mobile phone. Back in December, the ITC rejected patent infringement claims made by InterDigital against Nokia, ZTE and Huawei. Nokia and ZTE's portion of the case is on appeal, while Huawei reached a settlement with the patent troll. Samsung was also part of that case, and
reached its own settlement with InterDigital earlier this month
.
source:
ITC
via
Bloomberg