Samsung reaches agreement with patent troll on use of 3G and 4G patents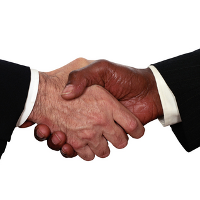 Samsung and InterDigital have reached a multi-year agreement that resolves all of the pending litigation between the two companies. The agreement calls for Samsung to make royalty payments to InterDigital for use of the patents in question. Samsung will be responsible to make these royalty payments based on its sales of 3G and 4G enabled wireless devices.
Last year, a trio of smartphone manufacturers, ZTE, Huawei and Nokia, were found not liable by the ITC in a patent dispute with InterDigital. The latter is a company that purchases patents and then defends them in court, otherwise known as a patent troll. Back in January of 2009,
Samsung paid InterDigital $400 million
after deciding not to enter into a royalty agreement with them, at that time.
"We are very happy to have resolved the licensing dispute with Samsung on mutually agreeable terms. This agreement with
Samsung shows how our longstanding patent licensing framework and process can lead to effective, productive discussions and eventual resolution on fair and reasonable terms. The agreement also underscores the broad portfolio of technologies we've contributed and continue to contribute to the entire industry, and represents another important step towards our efforts to bring a significant portion of major terminal unit providers under license."-William J. Merritt, President and Chief Executive Officer, InterDigital
Terms of today's agreement were not disclosed.
source:
InterDigital
via
Phonescoop