Instagram hits 90 million users with 40 million pictures a day
6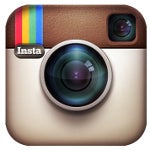 would allow Instagram to sell your pictures for advertising, and keep all of the proceeds
. The uproar was so loud that
Instagram quickly changed the ToS
once again to get rid of the offending passages. At the time, the New York Post reported that the number of Instagram subscribers had dropped over the Christmas holiday from 16.4 million to 12.5 million as a backlash from the ToS change.
But those numbers turned out to be way off. Instagram has announced that it
has 90 million active users
. An amazing 40 million pictures are added to the site daily. And the site receives "8,500" likes and 1,000 comments per second. Oops! There's another 8,500 "likes"...and another. Co-founder Kevin Systrom says that Instagram continues to show strong growth around the world.
"Instagram continues to see very strong growth around the world. With many of the product and internationalization improvements we've made, we've been excited to see these efforts resonate with users globally."-Kevin Systrom, co-founder, Instagram
source:
Instagram
via
AllThingsD