We're sorry and we will not sell your pictures says Instagram
21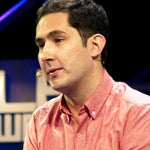 Feeling sorry for using language that was not clear, photo-sharing site Instagram
apologized
over the phrasing of its new Terms of Service.
Certain phrases in the revised ToS led many to believe that Instagram was planning on selling user's pictures
to corporations and organizations for use on advertisements and would keep all of the compensation. Instead, co-founder and CEO Kevin Systrom said that the intent of the changes was to tell users that the site was planning on experimenting with
innovative forms of advertising
. Systrom made it clear that Instagram is not planning on selling any of the photographs on its site to third parties without compensation.
The site is owned by Facebook,
which purchased Instagram in a deal originally valued at $1 billion
. As a public company that is beholden to stockholders, Facebook is under
some pressure to monetize Instagram
to get some return on its investment. Systrom released a statement late Tuesday in which he spoke of his vision for the future, one where certain brands can advertise on Instagram and be featured. To the extent that an Instagram user might follow the brand, the user's photo could end up on the advertiser's page. Systrom reiterated his dislike of advertising banners for the site. He also said that members own the rights to their photos and that the photo-sharing site holds no interest in them.
Instagram said it is working on a easier to interpret ToS which will replace the one that caused the ruckus on Tuesday.
"Instagram users own their content and Instagram does not claim any ownership rights over your photos. Nothing about this has changed. We respect that there are creative artists and hobbyists alike that pour their heart into creating beautiful photos, and we respect that your photos are your photos. Period."

"Our intention in updating the terms was to communicate that we'd like to experiment with innovative advertising that feels appropriate on Instagram. Instead it was interpreted by many that we were going to sell your photos to others without any compensation. This is not true and it is our mistake that this language is confusing. To be clear: it is not our intention to sell your photos. We are working on updated language in the terms to make sure this is clear."

"Nothing has changed about the control you have over who can see your photos. If you set your photos to private, Instagram only shares your photos with the people you've approved to follow you. We hope that this simple control makes it easy for everyone to decide what level of privacy makes sense."-Kevin Systrom, co-founder and CEO, Instagram
source:
Instagram
via IntoMobile