Instagram hits 100 million active users per month
8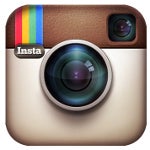 The beauty of a site like ours is that it is recording history, history that you can easily re-live by using the search function. Is there a particular phone that brings back memories for you? Type in the name and you can read all about the handset and what was happening in the industry at the time of its introduction. For example, if the
Palm Pre
brings back a flood of memories for you, you can check out the
introduction of the phone at CES 2009
and take in all of the excitement that webOS seemed to offer. You can then read about the
50,000 to 100,000 units sold by Sprint on the weekend of its launch
, breaking the carrier's previous sales record set by the
Samsung Instinct
(!) If you had the time, you could continue reading about poor sales, lack of apps, shoddy marketing until the device was overshadowed by the
Motorola DROID
. History in the making happens on this site every day.
100 million active user
s a month,
up 10 million from the 90 million reported 5 weeks ago
. It is proof enough that
the ToS debacle is clearly behind them
with only
some legal clean-up remaining
.
If you use the search feature on phoneArena, you can find a story from December 22nd before the Android version launched, before Instagram was a household word. At the time,
Instagram had hit 1 million users
just three months after it was launched for the Apple iPhone. It wasn't until the Android version of the app was available that the whole thing started snowballing.
Over 1 million Android users downloaded the site in less than 24 hours
which
became 10 million in 22 days
. But even before that happened,
Facebook bought Instagram
for what turned out to be about $750 million in stock. And the growth continued.
The only question mark that follows Instagram is the musical question about how Facebook will justify its purchase of the site. Somehow, someway,
it must be monetized
because Facebook answers to a higher authority-it's stockholders. Besides, reaching 100 million people definitely has a value to other companies. Unlocking that value will be the key to
Instagram's financial growth
. Its subscriber growth already seems pretty certain.
source:
Instagram
via
Engadget