Instagram wants the court to toss a suit over its ToS change
1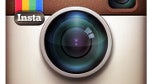 Back one morning in December, Instagram announced that it had changed its Terms of Service. All of a sudden,
the dam burst and everyone was concerned that Instagram was going to turn into a virtual photo agency
, selling your photos for ads and keeping
all of the proceeds
. After an afternoon that saw everyone up in arms,
CEO Kevin Systrom apologized
and said that the photo-sharing, social networking site would never sell subscribers handiwork.
All of that drama led to the filing of a class action suit against Instagram. The new ToS forces Instagram subscribers to settle disputes via arbitration rather than a class-action suit. The reason for all of this tension is that after paying $1 billion in Facebook stock for Instagram (which was worth $750 million at closing), Facebook needs to
justify the deal by monetizing Instagram
.
In Wednesday's filing with the court, Instagram said that the plaintiff, Lucy Funes, had no right to bring the claim against it because she could have simply deleted her Instagram account before the new ToS took effect. Funes had sued Instagram on December 21st, nearly a month before the new terms started on January 19th. She also continued to
keep her account
after that day.
Instagram also disputed Funes' claim that it would transfer ownership of subscriber's pictures to the company. The filing says that both the old and new service agreements give the ownership of the pictures on the site to the subscriber who took them. An attorney for the plaintiff was not available for comment and Facebook refused to comment.
source:
Reuters