Huawei's uphill battle for brand recognition
22
This article may contain personal views and opinion from the author.
There's a lot to say about a product that's instantly recognizable to consumers, especially when there's no description whatsoever to indicate who it's from or what it is. Somehow, people just know, which goes to show the magical powers of having strong brand recognition. It seldom develops in a short span of time, but it
can
happen quickly. Some companies end up working tirelessly to build up their brand, while others stumble onto something that ends up rapidly building momentum.
Chinese telecom equipment provider and handset maker Huawei has been on this uphill battle for quite some time, attempting to establish its brand recognition in the US. Sure, the company might have a solid base and notoriety in other major markets around the world – in fact, Huawei takes up the number three spot globally, trailing only Apple and Samsung! But here in the US, it remains an enigma to most consumers. Ask anyone if they've heard of Huawei, and chances are they probably haven't – unless they're diehard gadget geeks. It didn't help that AT&T and Verizon recently backed away from deals that would've brought Huawei's devices into carrier stores, but that's just one of many tangles with adversity that Huawei has faced throughout the years.
Starting off as a cost-conscious alternative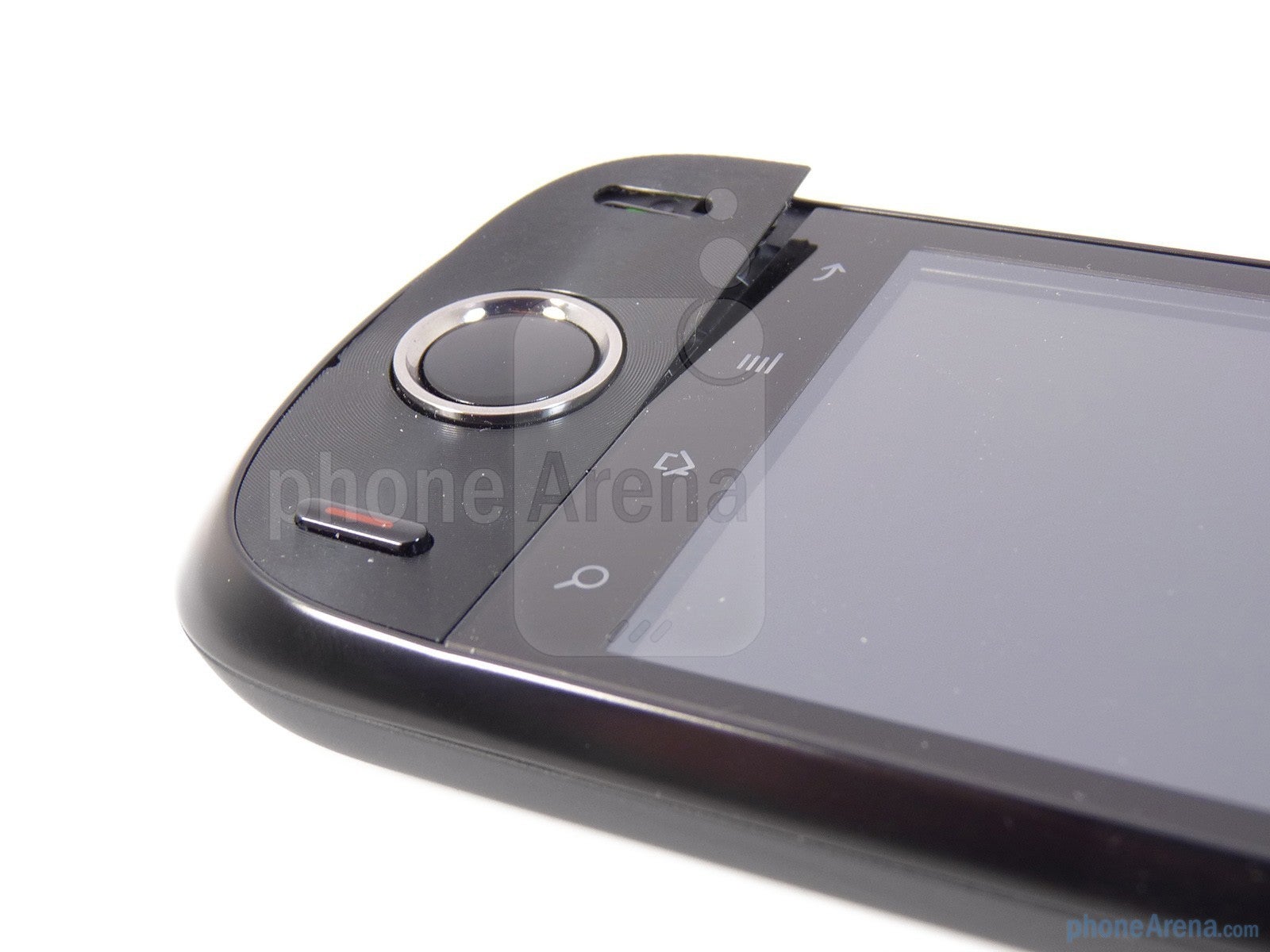 Huawei's early smartphones were cheap, both in the sense of pricing and their construction.
Huawei has been making and selling phones in the US for a long time, even through carriers, but most people aren't aware of this since the phones were sold under different brands. In fact, Huawei's arrival really began to take shape back in 2010, when its devices were sold under the carriers' names. The
AT&T Impulse 4G
and
T-Mobile Comet
are two examples of that, as they were really smartphones made by Huawei.
Many of those early devices that Huawei released were cost-conscious alternatives for consumers who were looking to land their first smartphone. Rather than tackling the goliaths directly, Huawei's strategy back then was largely isolated to these low-cost offerings. The uphill battle that the company faced back then was just trying to get its foot in the door, and for the majority of phones it manufactured, you could say that they came off cheap – and I'm talking about things like how the seams in its phones were coming apart out of the box, or when they had that toyish feel to them.
Now, that's not the kind of impression you want to make if you're after some ambitious long-term goals. But still, it brings us to the foundational principles that still reverberate through the company's lineup. It was offering low-cost phones that could appeal to a wider range of consumers, as opposed to flagship-caliber stuff that commands a hefty cost of ownership despite generating the most interest.
Initial breakthrough success
During the period between 2010 and 2013, Huawei had very little to offer that appealed to me – or gadget hounds in general. However, things eventually started to take a shape for the company by the time mid-2013 rolled around, as we began to see a shift in its product lineup. This time, it seemed as though Huawei was increasingly investing more into the development of its smartphones, culminating in the
Huawei Ascend Mate
.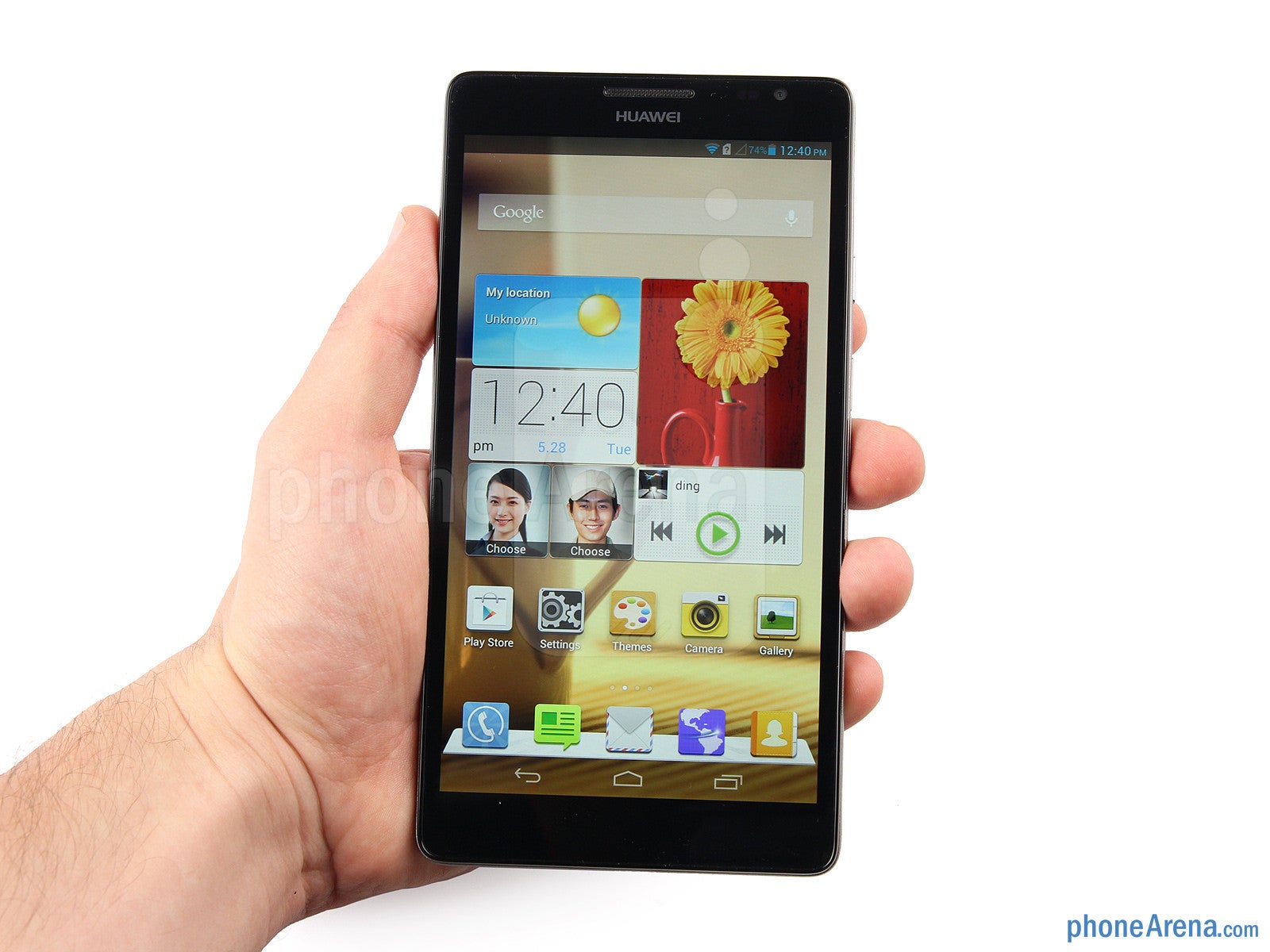 The Huawei Ascend Mate was released in 2013, marking the first significant offering from the company that really impressed a lot of people.
Not surprisingly, it followed the trends that were being proliferated during that time – so that meant going with that "phablet" form-factor, which was being dominated by Samsung. I can recall how the Huawei Ascend Mate, and subsequently its successor as well, really managed to come into my radar with a compelling package. Again, Huawei's strategy was to bring something comparable to its rivals' prized phones, but at the fraction of the cost. And for the most part, they succeeded in that regard during this period.
Slowly making noise in the market, Huawei undoubtedly had a lot of competition in the US market. And unfortunately, most of its major smartphone releases never saw the light of day here stateside. Naturally, this didn't help Huawei with attempting to increase its brand recognition. What's remarkable, though, is that Huawei still faced the same problem it's having now. Certain doors might have been locked, but this adversity didn't slow down Huawei's ambition – but rather, the experience helped to catapult them into a new, more ambitious direction.
Doors open up to online channels
Huawei's problem of selling phones directly though carrier stores has been ongoing since they basically first broke into the US smartphone market. With the launch of the Ascend Mate 2, however, Huawei took the matter into its own hands by
selling the smartphone directly to US consumers
using its online retail store – as opposed to consumers being forced to import devices overseas. Having an online store where devices were readily available for purchase definitely alleviated the pain of importing, but much like most new ventures, it only required some time before sales were expanded.
Initially, Huawei's online store was the only outlet for US consumers to possibly consider buying a device, but the expansion came in the form of establishing relationships with many of the major online retailers. If Huawei couldn't sell its phones through the carriers, they did the next best thing by going directly to these other retail outlets. From Amazon to Best Buy, Huawei intended to increase its brand awareness, as well as its brand recognition, by establishing these relationships.
While this is the best solution for Huawei to get its name out there, it's still relatively limiting because the US market is vastly different from other places. Consumers still rely largely on carriers when it comes to buying phones, so there's been obviously a huge missed opportunity for Huawei.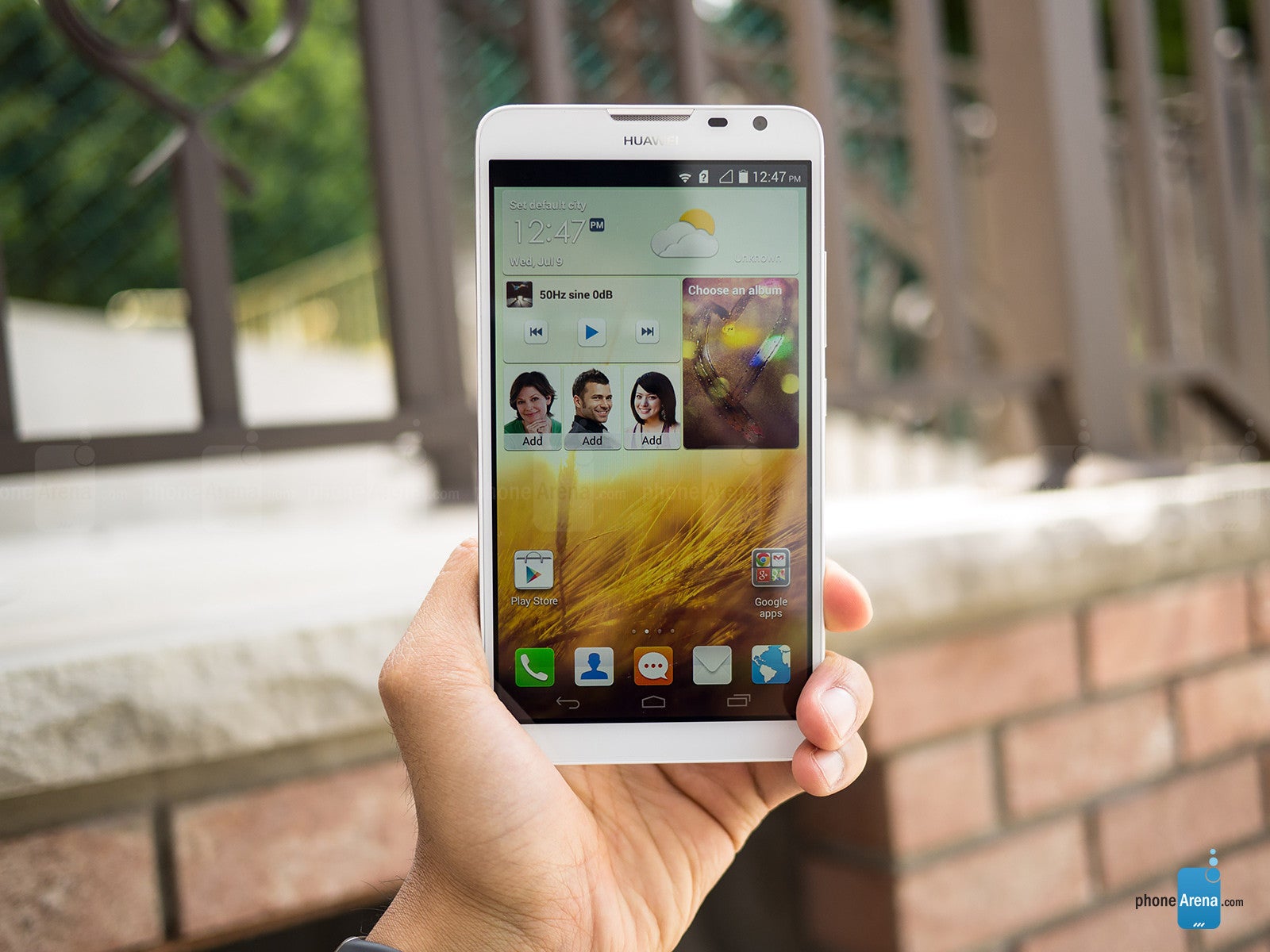 With the launch of the Ascend Mate 2, Huawei opened up its own online web store where US consumers can directly purchase the phone.
Time to go flagship level
Selling low-cost phones might be the best way to appeal to the widest audience initially, but it does very little to enhance one's brand recognition. Huawei knew that the only way for people to notice them was to go big, and by that, we mean taking it to the flagship level. Lo and behold, that certainly became the case by the time they launched the
Huawei Ascend P6
in the summer of 2013.
As I mentioned earlier, the reputation of Huawei's devices early on was that they were cheap – and their designs and build qualities indicated just that! When the Ascend P6 was announced and subsequently released, a lot of people began to take Huawei a bit more seriously, seeing that they were starting to encroach into that flagship range. Gone was the boring designs and plastic constructions of its previous efforts, now replaced by something more substantial and premium, which are qualities that help devices obtain that flagship designation.
More importantly, though, the subsequent phones that were released then up to until now have all shown incremental improvements that help Huawei establish its brand in a broader level. It showed us that Huawei had the talent, ambition, and expectation to play with the big boys. And its high-end devices managed to hold their ground against the competition.
Entering the PC market
Expansion is the inevitable strategy for any business to continue thriving, so it wasn't a surprise that Huawei decided to enter the PC market beginning in 2016 with the release of its Windows 10 tablet; the
Huawei MateBook
. Considering that there are fewer restrictions with Windows based PCs than there are with smartphones, this was a logical move for Huawei to help increase its brand recognition.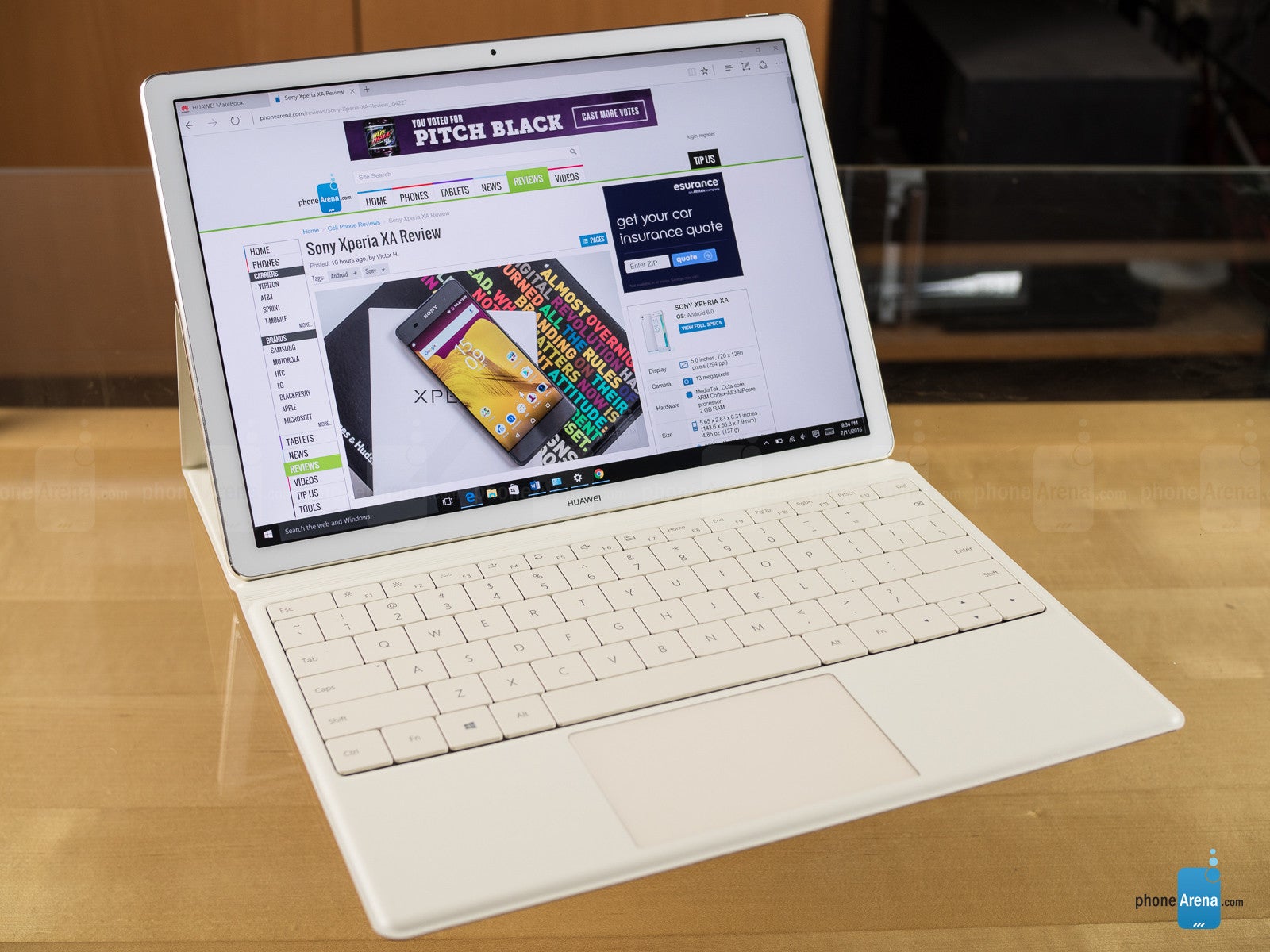 Huawei branched out to many other things besides smartphones, including the Windows PC space with the announcement of the Huawei Matebook in 2016.
Although they're regarded as a newcomer in the PC space, Huawei has been able to generate substantial interest with its line of Windows based tablets and laptops. Take for example the Huawei Matebook and Matebook X Pro, which are intended to compete directly against things like Microsoft's Surface Pro 2-in-1 tablets and Apple's line of MacBook Air ultra-portables. And so far, its offerings have been successful by continuing with the company's principle of offering premium devices without the premium cost.
Longtime reports of spying
Huawei has undoubtedly come a long way since 2010, and as the company continues to face new challenges, its reputation is constantly under the microscope. So, while they continue to push forward in increasing their brand recognition in the US market, there has been this shroud that has been following them with each turn. That shroud is the
numerous allegations of Huawei spying
and collecting information for the needs of the Chinese government.
Citing national security concerns, it's this exact reason why the National Security Agency has g
one on to warn US consumers against using Huawei products
. This has been an ongoing issue that has followed Huawei through its lows and highs, in its attempt to break the barrier and have its phones sold by US carriers. While the allegations have mitigated Huawei's presence stateside, it hasn't dramatically affected its bottom line when it comes to being a telecommunications giant.
Nevertheless, the idea of a phone being used to spy and gather information for purposes unknown is troublesome – kind of the situation that played out at the end of Chris Nolan's "The Dark Knight," where phones were illegally tapped into for Batman to trace the Joker's location. Yes, that might be all fiction, but there's a certain level of realism that's playing out with these allegations that would make most people second guess about buying a particular brand of smartphones.
Building confidence
You could say that it's been a roller coaster ride for Huawei, as each time they achieved new heights, they found themselves going back down that hill. Even though Huawei invested a ton on its
marketing campaign
over this most recent holiday season to tell US consumers about "the best phone you've never heard of," it ultimately falls on them to restore confidence in the brand. Those allegations of spying no doubt weigh heavily down on them, but they have the keys to unlock the door that's barring them from really pushing forward in the US market.
It's utterly amazing how the landscape has transformed since 2010 when Huawei seemingly broke onto the scene. Some of the established brands that were huge then, like HTC, Motorola, and BlackBerry, no longer have the same level of market share right now. Huawei, on the other hand, has seen its share continually rising – albeit, it's going to take some serious work to overcome their current predicament.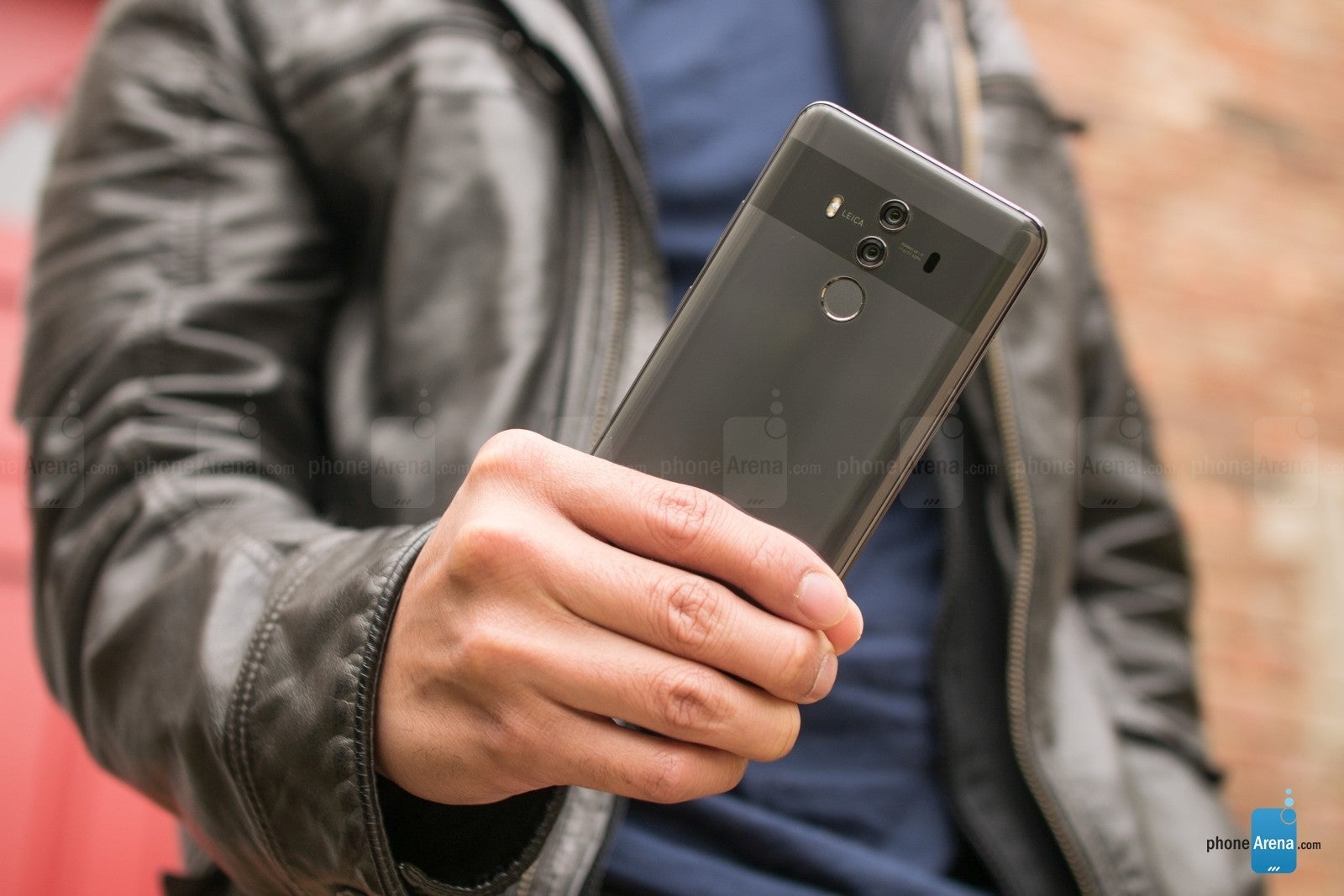 The Huawei Mate 10 Pro is the company's latest high-end smartphone, offering a balance between beauty, design, performance, and price.
Huawei's smartphones have come a long way since those days, so despite the uphill battle they've always been facing with building up their brand recognition, they've done a solid job in delivering fantastic gadgets that don't have too many compromises – while still following their principle of undercutting somewhat when it comes to price. And that's the thing, they've been really good at competing in different segments of the market by undercutting the competition in the structure of pricing.
Only time will tell whether or not they'll achieve the same status as Samsung and Apple in the smartphone market. Getting there is no tough cookie, which is something that Huawei is desperate to achieve. It's quite apparent that the door has been closed with its deals with AT&T and Verizon, but the keys are in Huawei's hands to unlock. It'll no doubt be interesting to see how it all plays out for the rest of the year, even more when we're about to once again see the company's latest flagship offering.