Huawei MateBook Review
9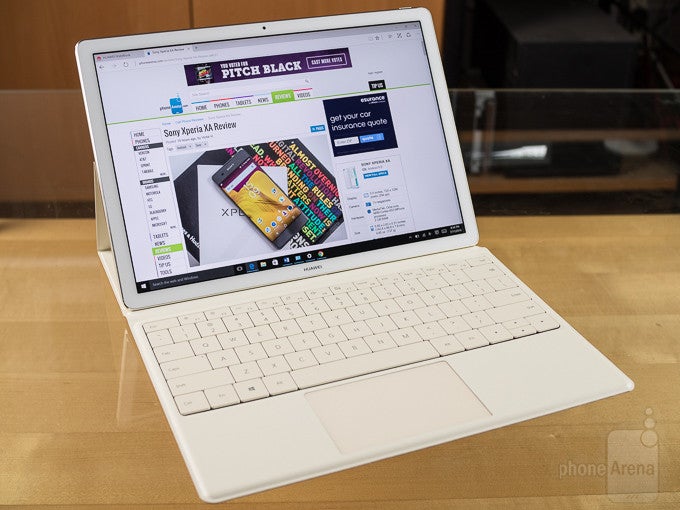 Introduction
As the way we use computers evolves, spurred on by the rise of cloud-based services, wireless accessories, and a mobile-first focus, traditional general-purpose laptops have been losing favor. While some users are transitioning to phones as their primary computing devices, plenty still aren't quite ready to give up all the flexibility they're familiar with, and are looking instead to a middle ground: 2-in-1 convertible tablets that go from touch-driven tablet mode to keyboard-equipped laptop duty in seconds.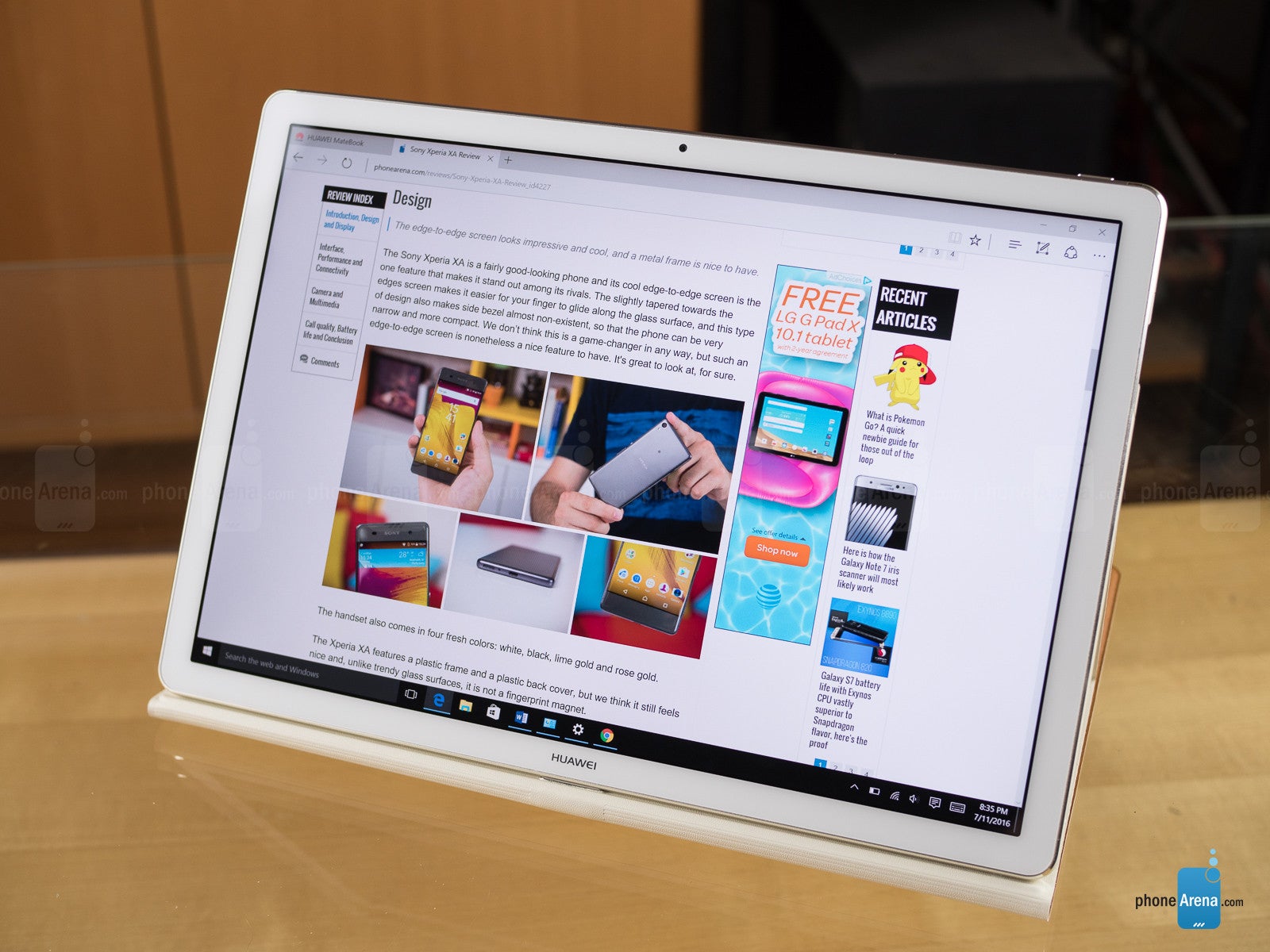 We've already got some heavy hitters in this field, with Microsoft's Surface lineup in particular helping to lead the way, but new competition has really been delivering worthy challengers in recent months; just last year even Apple got into the game with the iPad Pro.
Back at Mobile World Congress in February, Huawei announced its intent to try its own hand at this market, launching the 12-inch
MateBook
running Windows 10. Huawei's already been making a name for itself with some well-received phones; is it time for the manufacturer to make similar waves in the 2-in-1 tablet space? We've spent the last few weeks with the MateBook in the hopes of finding out.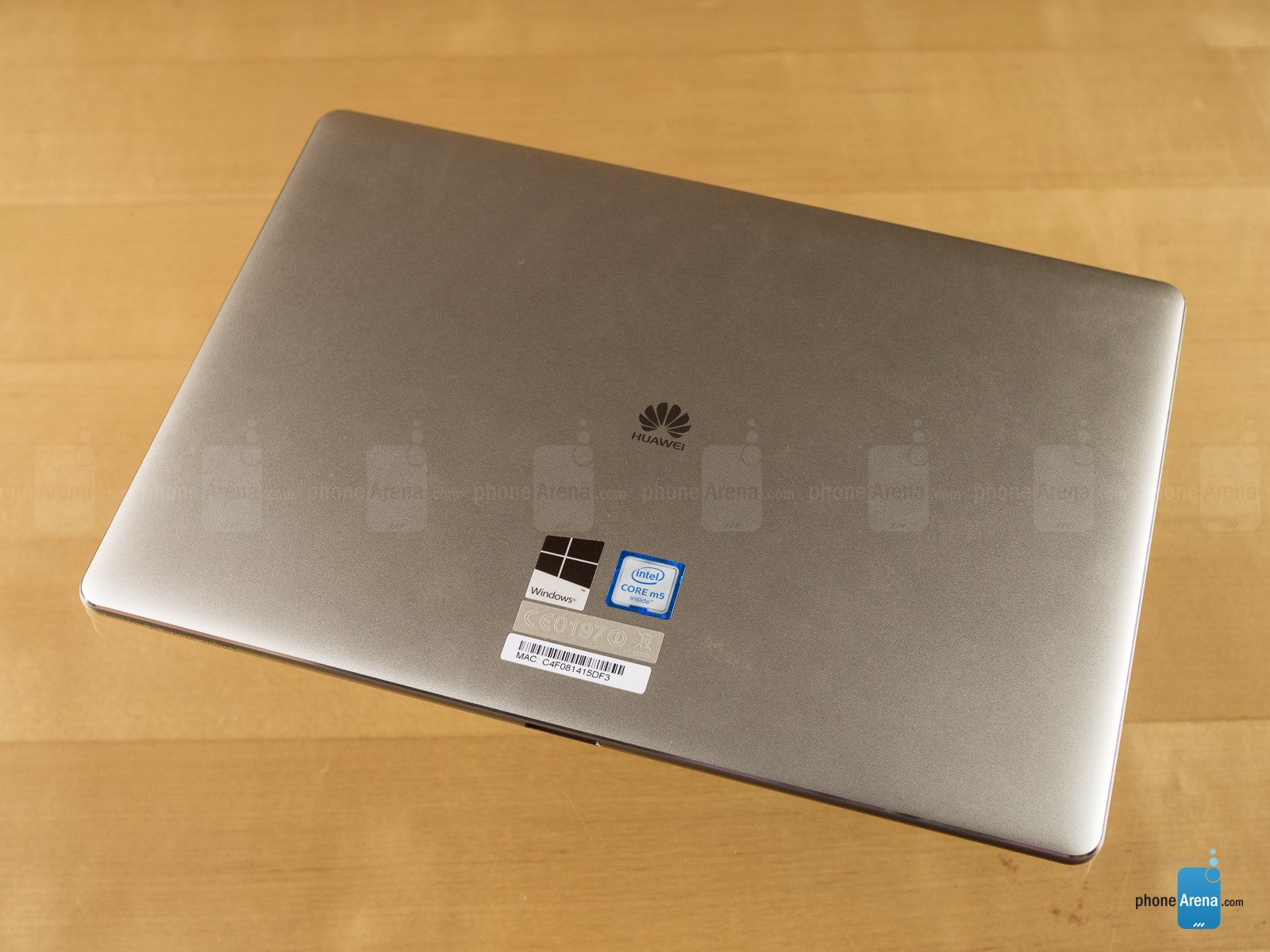 In the box:
Huawei MateBook
USB Type-C to micro USB cable
USB Standard-A to micro USB adapter
USB Type-C to USB Type-C charging cable
Power adapter
Warranty/safety docs
Design
Slick, solid, and minimalistic
Crafting a tablet that's intended to do double-duty as a laptop is a tricky balancing act; you want a slate that's light and thin enough to be picked up and carried around, while also well-equipped to the point where it has a battery sufficient to get real work done as a tablet, and hopefully not skimp too much on connectivity options.
Huawei seems to have approached the MateBook from a tablet-first standpoint, with a slim 6.9mm build that comes in thinner than many smartphones. And while that gives us a device that looks quite nice, it also means that Huawei's offloaded all ports but a single headphone jack to the tablet's USB Type-C connector and its optional MateDock.
The whole tablet feels solidly built, with a metal unibody construction. Tipping the scales at 640 grams, the MateBook has a solid, reliable-feeling heft to it without being so dense as to make you think twice about carrying it around.
Huawei sells the MateBook in both golden and gray color options, but so far we've only seen those colors tied to particular hardware configurations; that is, you can choose how much RAM and storage you want, but then you'll have no say in which color option you get.
If there's one tiny design element we're going to be picky about, the metal strip along the tablet's top edge, housing its stereo speakers, microphone, and power button, doesn't quite match the finish of the rest of the MateBook's metal frame. It's a minor quibble, perhaps, and one that doesn't affect the user experience in the least, but it simply doesn't look quite as thoughtfully assembled as the rest of the tablet's hardware.
Display
Attractive visuals and slim bezels, but a lower resolution than its peers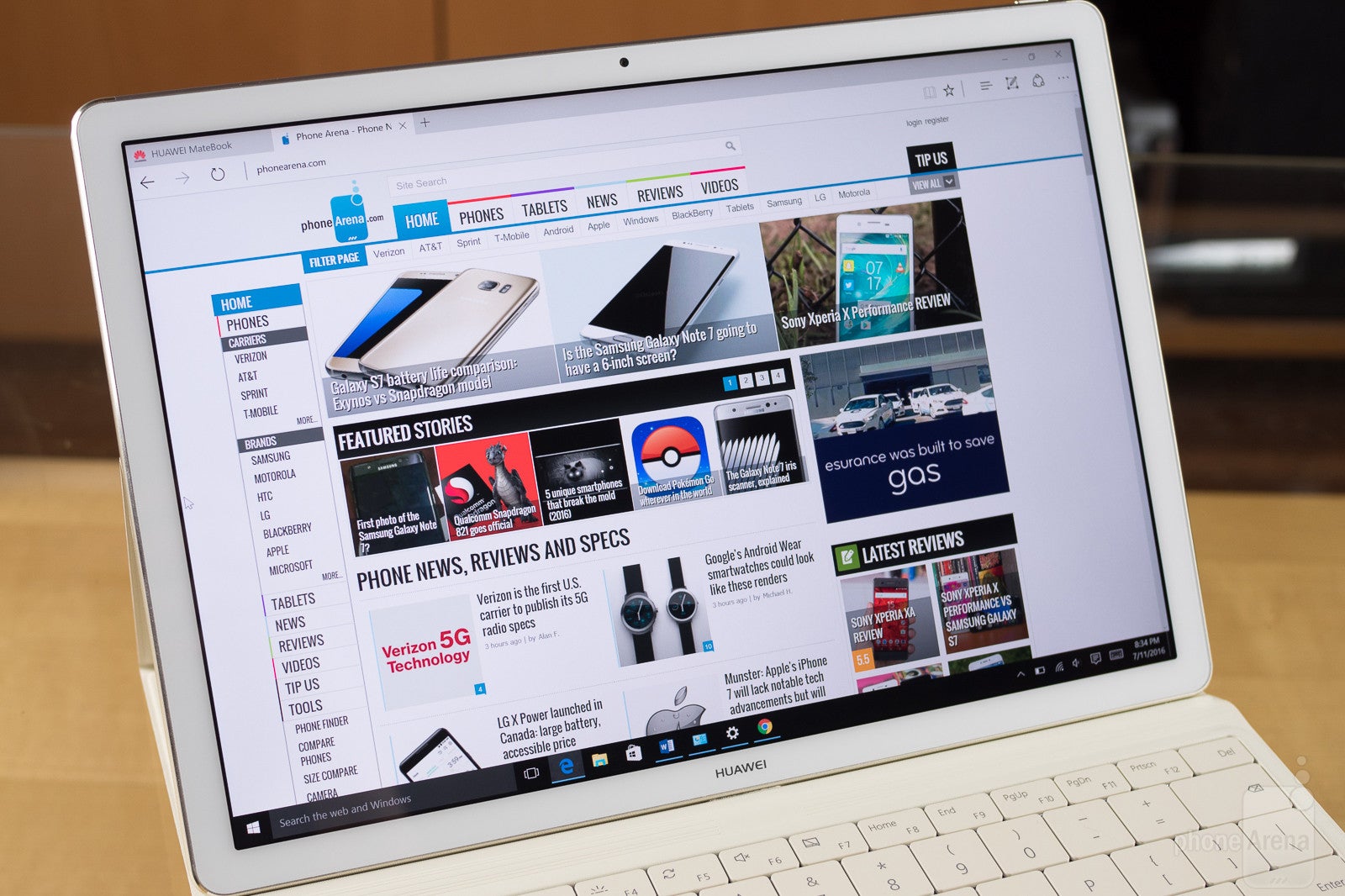 Huawei's equipped the MateBook with a 12-inch LCD panel that's adequately large for most of our needs, in both tablet and laptop mode. That screen's surrounded by a bezel that's thin enough to impress, while also giving you a solid place to grip the tablet without smudging up the screen too much – and that's important, because the glossy screen is just itching to pick up as many fingerprints as it can.
With a resolution of 2160 x 1440, the MateBook's display is a little on the lower side compared to the competition it's dealing with. The Surface Pro 4 offers a solidly higher-res 2736 x 1824 screen, and 12.9-inch iPad Pro's display comes in at 2732 x 2048. This all adds up to the MateBook offering a pixel density of just over 216 pixels per inch.
While that's honestly probably sufficient for many of the tasks you'll throw at it – and you're definitely going to want to stick with the default setting that blows the UI up 50% to keep things readable – it's low enough that's there's a perceptible "screen door" effect in certain situations where the low resolution really starts becoming noticeable.
That said, viewing angles are quite nice, and color accuracy is acceptable.