Huawei denies spying allegations, ready to reveal its source codes
9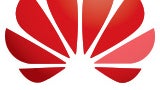 Convincing people that you aren't secretly spying on them must be tough if you happen to be the world's second largest provider of telecommunications equipment – Huawei. Several weeks ago, the company was
accused of using its hardware for collecting information for the needs of the Chinese government
. Of course, Huawei denied the allegations, but that surely wasn't enough to calm people down. In fact,
Canada may impose a ban on Huawei equipment
due to privacy concerns, even though gear by the Chinese maker is used by several carriers providing cellular service across the country.
So in order to prove that the spying accusations are baseless, Huawei has decided to allow
"complete and unrestricted access"
to the software code running on its products. The statement was made by the chairman of the Australian branch of the Chinese manufacturer, John Lord.
"And in the interests of national security, we believe all other vendors should be subject to the same high standard of transparency"
, he further added.
However, that doesn't mean anyone will be able to take a peek at Huawei's source codes. What Lord proposed was actually the introduction of a security system for testing foreign-made network equipment so that security concerns like these would not arise. The system would allow the security of the hardware to be tested independently, and all manufacturers should be approved before being allowed to deploy their equipment in Australia, and perhaps other markets across the globe. Funding the project would be provided by the participating companies, but only people with the
"appropriate levels of security clearance"
will be allowed to handle its operations.
Whether the system will ever be introduced is not exactly clear at this time as it is nothing but a proposal. Whether it will manage to put all privacy fears to rest is also a mystery.
source:
ABC
via
Slash-Gear