Huawei Watch 3 is already in the works, but it will come later rather than sooner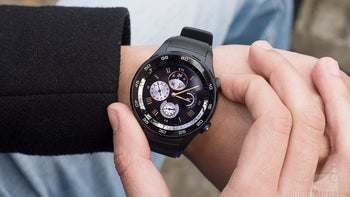 Huawei's newest smartwatch, the
Watch 2
seems to be very popular among customers, and while this should bode well for the Chinese company, it actually hurts consumers waiting for a sequel.
How is that possible? Well, it appears that Huawei won't be launching another smartwatch because the
Watch 2 is still selling very well
. However, the company recently confirmed that it's already working on the Huawei Watch 3, but that smartwatch won't released until later on.
Huawei's Richard Yu offered a statement in this regard saying that his company is definitely in no hurry to out its third smartwatch, so it's taking its time with the development.
It will come later - there's no hurry because Huawei Watch 2 sells well. We're not in a hurry, so we're launching the new watch later.
Considering Yu's recent statement, it's highly unlikely that the Huawei Watch 3 will be introduced along with the company's new
P20
flagship, which is expected
to be unveiled on March 27
. The next best timeline for a smartwatch announcement would be September (at IFA), but that's just a guess.