Huawei will unveil its new flagship devices on March 27th
3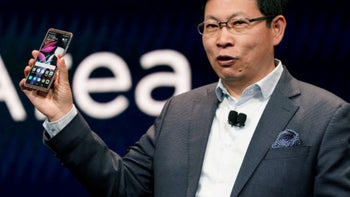 Huawei will host a press conference in Paris, the city of love, on March 27th to unveil "new flagship devices" and this most certainly means that we are finally about to see the company's rumored Huawei P20 and P20 Plus, and maybe even some surprising new gadgets.
The invitation to the press comes nearly two months ahead of the event.
Most recently, Huawei tried to launch its high-end Mate 10 Pro, a phone with a 6-inch display, an AI-enabled chip and premium design to the US market with AT&T and Verizon Wireless. Both carriers, however, called out the deal in the last minute due to alleged pressure from the US Government over worries that Huawei might pose a security threat to the nation.
Nonetheless, Huawei has grown tremendously in the past few years. The company is now the world's third largest phone maker, after Samsung (number one in volume, second in revenue) and Apple (number two in volume, but first in revenue).
The Huawei P20 and P20 Plus are expected to come as successors to last year's P10 and P10 Plus. Rumored features include a wild, 3-camera setup and a further investment in the company's AI chip. Huawei also makes its own Kirin series of chips, competitors to Qualcomm's Snapdragon, and it is expected to have the most powerful one in the new P20 series.
Recommended Stories