Huawei P10 Plus Review
19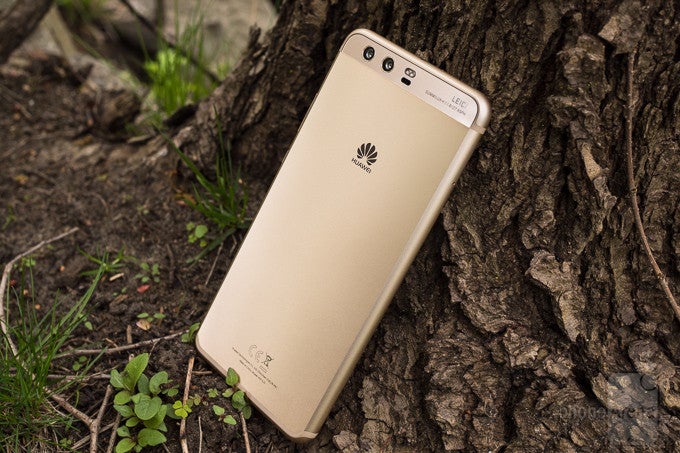 Introduction
Scandal's a funny thing for smartphones. Sometimes a phone bounces right off a controversy without batting an eye – just look at how all the antennagates and bendgates failed to derail iPhone sales. Other times the impact is much more substantial, and it didn't take very long last year for us to go right from the first reports of
Galaxy Note 7
battery issues to the phone being recalled en masse and ultimately scrapped.
Huawei launched its spring flagships back at Mobile World Congress in February, introducing the duo of the
Huawei P10
and
P10 Plus
. Initially, we put the smaller P10 through our review process, and found it to be a solid handset that improved in a few ways over the
P9
(which we already liked) – it wasn't any great revelation of a smartphone, but its incremental upgrades didn't disappoint us, either.
But in the weeks since reviewing the P10, we've been following reports concerning the components Huawei uses to build the phone, and it's come to light that not every P10 (and in the same light, P10 Plus) is built with the same top-quality parts. You might get a phone with speedy LPDDR4 RAM and UFS storage, or you might get stuck with slower LPDDR3 and eMMC 5.1 chips.
Huawei's tried to downplay the severity of the situation, claiming that the ultimate impact on phone performance is minimal, and arguing that its actions were necessary to avoid P10 shortages. That very well may be true, but now we find ourselves forced to put these phones under the microscope, looking much more closely into just what hardware shoppers are getting for their phone-buying dollar.
For a few weeks now, we've been carrying around the P10's big brother, the P10 Plus. With a bigger, higher-res screen, changes to its dual-camera system, and higher-end memory and storage options, the P10 Plus should be a real upgrade over its smaller sibling. Are all those enhancements worth the additional price of entry? And does the recent scandal over memory and storage taint those upgrades? Let's take a look.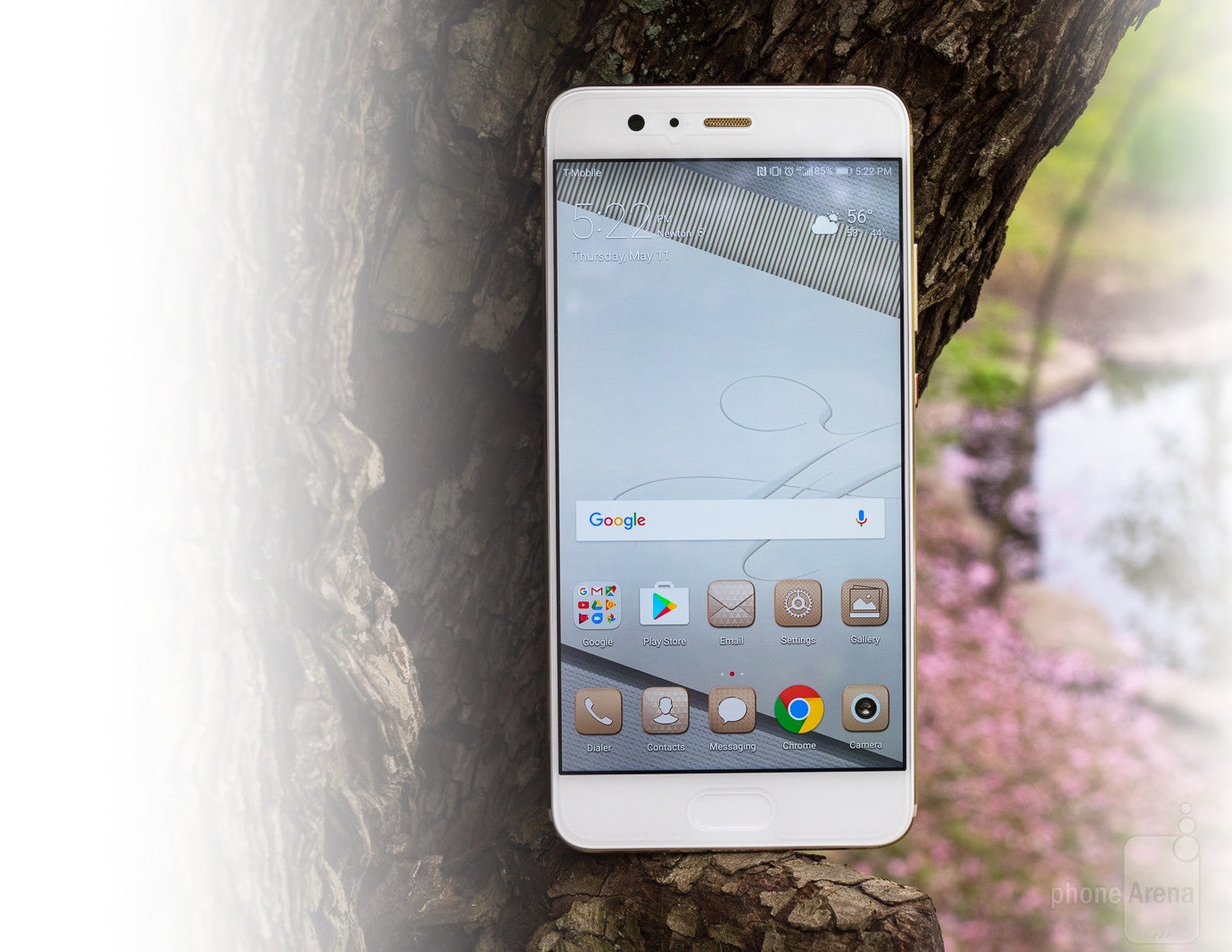 In the box:
Huawei P10 Plus
Huawei SuperCharge adapter
USB Type-C to standard-A cable
Earbuds
Clear case
SIM tool
Quick-start guide
Design
Super-sizes the P10 without feeling like a "big" phone in the process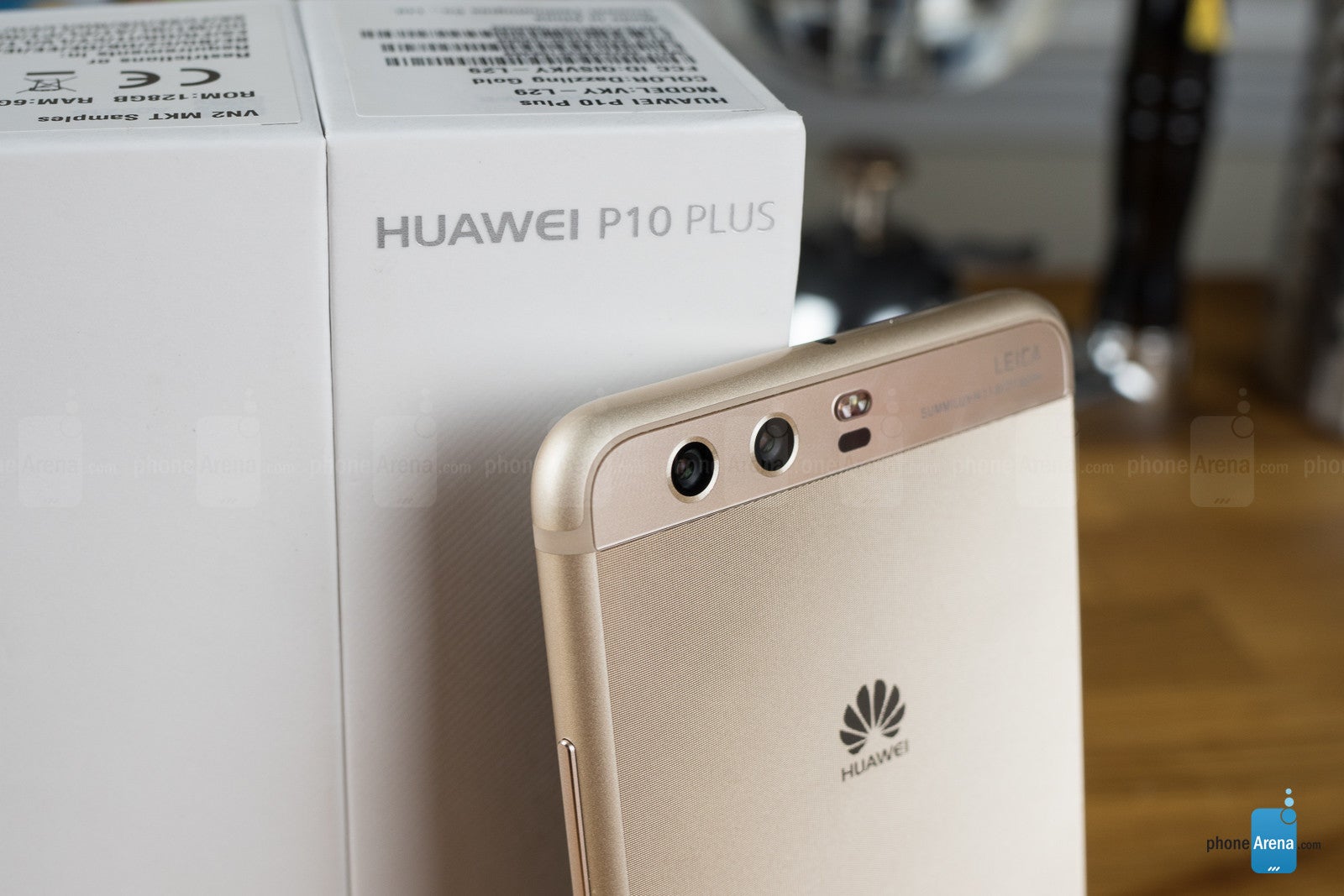 It's not difficult to understand the planning that went into making the Huawei P10 Plus look like the phone it is; we wouldn't even be oversimplifying things to describe the handset as "the P10, but bigger."
If that were the beginning and end of it, this wouldn't make for a very interesting review, but there are some salient points to be made about how Huawei grew out the P10 for the P10 Plus, and how that extra space goes to use.
Somewhat surprisingly, despite being half a centimeter wider than the P10, and a little under a centimeter taller, the P10 Plus is exactly the same thickness as its sibling: 6.98mm.
Just like the P10, the P10 Plus features a rounded-edge metal body with a decently thin profile. While the design itself doesn't feature much in the way of unusual or noteworthy elements, it's also one that's more than a little bit of an iPhone clone – and that's maybe most blatant when it comes to the curved antenna stripe at the bottom of the handset's back.
The phone's left edge is mostly unadorned, concealing only the P10 Plus's SIM tray. The bottom is probably the busiest side, with the phone's headphone jack, USB Type-C port, and main speaker. Along the right we find the power button and volume rocker, and up top there's an IR emitter – which we'll talk about more later.
Like the regular P10, Huawei gives the power button on the P10 Plus a nice, but still very subtle color accent, anodizing the metal button with a sliver of a red beveled edge. It's just a little touch, but one that adds a bit more class to an otherwise plain-looking design.
Around back, the P10 Plus shows off its dual Leica-branded cameras – and maybe most impressively, squeezes those in without any external camera bump. The handset's rear is also its spot to showcase the phone's color, and like the P10, the P10 Plus is available in a nice mix of options. There is one fewer selection available than on the smaller phone, with no "Prestige" gold option for the P10 Plus – just the "Dazzling" gold you see here.
While many of those choices are just about the phone's color, a select few also deliver an additional texture to the phone's rear surface. Like the blue P10 we looked at before, this gold handset is covered by an intricate micro-array of tiny grooves, catching the light and giving the phone a unique feel in your hand. We love the look, though we can't help but wonder if it will end up trapping dirt over time, and just how durable it might be – it wouldn't take more than a few scratches for that beautiful pattern to start looking real ragged.
The size of the P10 Plus isn't bad for a handset with a 5.5-inch screen – or at least it wouldn't have been just a few months ago. But now we're in the era of phones like the Galaxy S8, with more screen area than the P10 Plus, and a body that's smaller all the way around. It's not that Huawei did anything wrong there, but the game is changing, and phones that are slow to catch up run the risk of feeling old-fashioned.
Maybe more concerning is the build quality. When giving our P10 Plus a firm tap on the phone's back, we often feel the handset reverberating, as if there's a loose spring inside. Now, a little rattle from a phone's camera (and its non-stationary lenses) – that we understand (and there's very much that present here, too). But this is way more pronounced than on any other phones we have sitting around, and has us concerned with how well the P10 Plus is put together.
Display
Crisp and bright, but choosing bold saturation over accuracy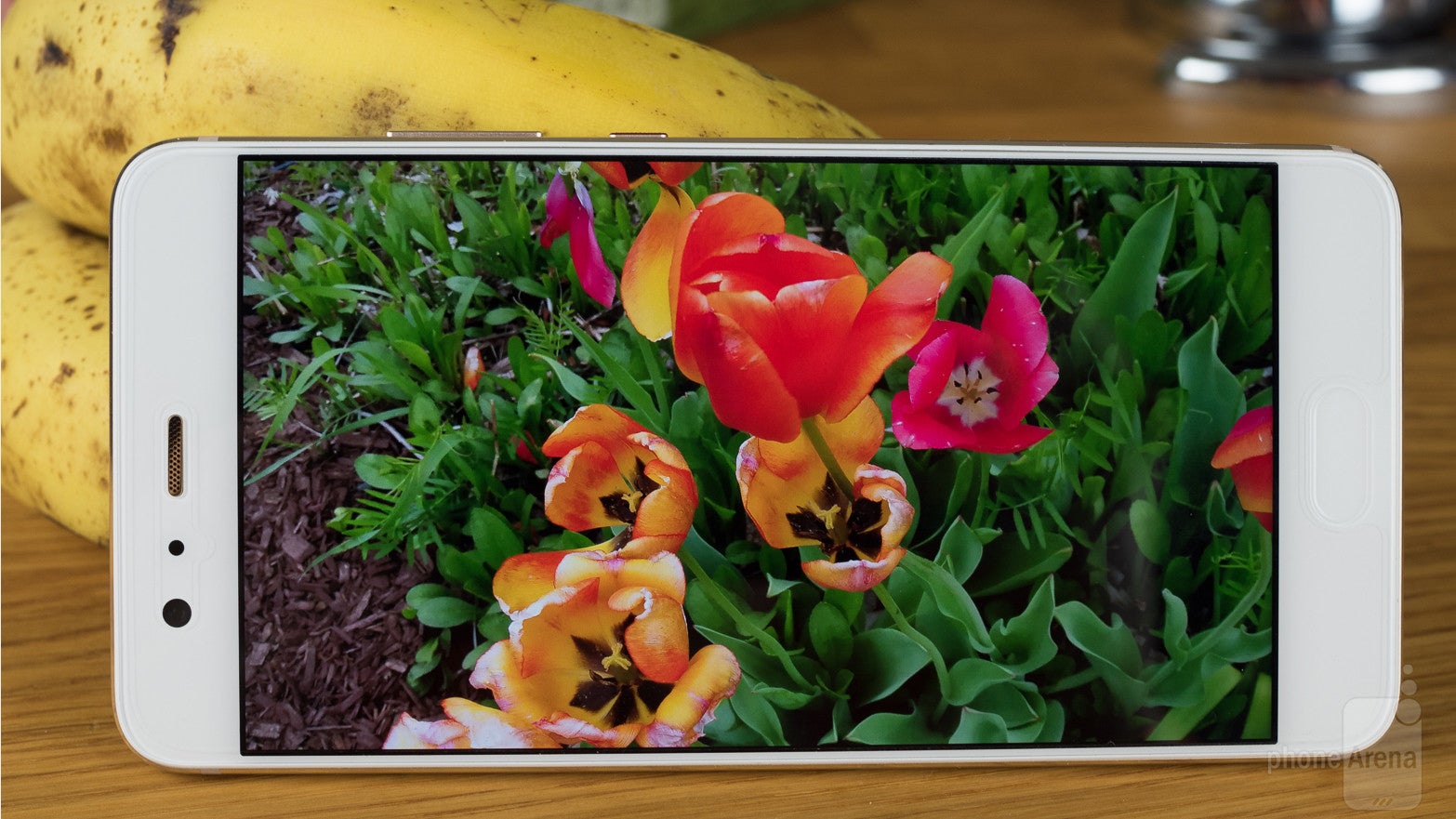 The most obvious difference between the P10 and the P10 Plus is the latter's larger, higher-res display. Instead of the 5.1-inch 1080p panel on the former, this phone is packing a 5.5-inch screen in a 1440 x 2560 resolution.
While that spells a significantly higher pixel density, the screen on the P10 Plus exhibits some less-than-great color accuracy. Huawei does offer the flexibility of a settings screen that allows users to tweak settings like color temperature, but that does little to compensate for the general over-saturation. And really, we'd prefer a screen that just worked as it should right out of the box.
Maybe the greater problem is how the display feels. Now, this isn't usually a factor we take into much consideration when evaluating a smartphone, and that we're mentioning it here at all should signal to you that something's very wrong. Like some of its other phones, Huawei ships the P10 Plus with a pre-installed screen protector. On its own, that isn't necessarily a problem – even if some shoppers might prefer to make the decision to install such an accessory on their own. And if you're used to screen protectors, this one might not feel much different from those you've already encountered. But we still can't deny that in using the phone we were bothered by the screen protector's sharp edges, and worse: the plastic-y feel of the surface itself.
It would be nice if you could just peel this off and start fresh, but as many other reviewers have noted, if you do so you'll discover that the glass underneath hasn't been coated with the sort of oleophobic layer we've come to expect from smartphone screens – and for you non-engineers, that means that it's just a magnet for skin oil, quickly transforming into a smudgy mess. In the end you're forced to choose between this and a less-than-ideal screen protector; we elected to stick with the protector in place.
Display measurements and quality