Huawei's CFO "Princess" Meng Wanzhou is reportedly "Communist royalty"
42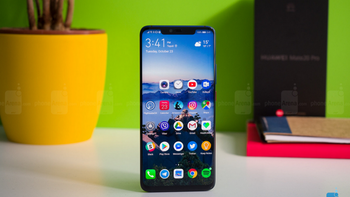 But
as pointed out today by the New York Post
, there is more to Meng Wanzhou than what has been previously reported. Known in the country as "Princess Meng," her grandfather, who was vice governor of China's largest province, was a close friend to Chairman Mao during the Chinese Civil War. The
New York Post
calls her "Communist royalty." And currently, she is being groomed to succeed her dad, Ren Zhengfei, as chairman of Huawei. Don't forget that the company is the second largest smartphone manufacturer in the world, and the global leader in networking equipment.
But there is more. The
Post
article calls Huawei a "spy agency" for the Communist party and reaches this conclusion by noting that the Communist party has called for all companies in the country to join forces to gather information. Article 7 of China's National Intelligence Law states that "All organizations and citizens must support, assist with, and collaborate in national intelligence work, and guard the national intelligence work secrets they are privy to."
U.S. lawmakers have been concerned that Huawei phones and networking equipment spy on American consumers and corporations, sending information to China's Communist government. FBI Director Christopher Wray says that Huawei's smartphones can be used to "maliciously modify or steal information (and) conduct undetected espionage." Earlier this year,
the U.S. government banned the sale of Huawei phones on U.S. Military bases
.
While
the U.S. government had a hand in preventing AT&T and Verizon from selling the Huawei Mate 10 Pro
in their stores earlier this year, the main fear is that Huawei networking equipment will be used to build out the majority of the world's 5G networks. While countries like the U.S., Great Britain, Canada, New Zealand and Australia have been able to convince other countries like Japan, India and Germany to ban Huawei equipment, the latter has still managed to secure 25 contracts for 5G networks.
As it turns out, the two Chinese characters that make up Huawei's name mean " Serve China." And that is what the U.S. worries about the most; is Huawei serving the Chinese government by being a conduit to the Communist government?
The company denies all of the spying charges
, calling it "groundless speculation."
Recommended Stories