Huawei: Rumors of spying are "groundless speculation"; company shipped 153 million phones in 2017
47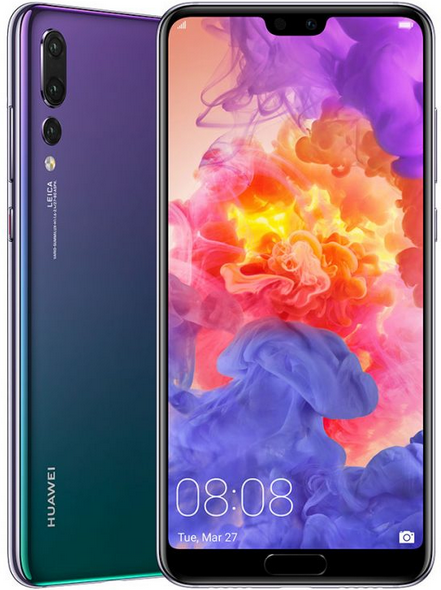 U.S. consumers will miss out on the Huawei P20 Pro
Huawei CEO Richard Yu has said that
the company's goal is to leap frog over Apple and Samsung to become the largest smartphone manufacturer in the world
. To help it achieve that goal, the company hoped to partner with the two largest U.S. wireless operators. Verizon and AT&T were prepared to add the
Huawei Mate 10 Pro
to their lineups earlier this year,
but those deals fell through
after the U.S. government became vocal about Huawei's close ties to the Chinese government. Last month, U.S. lawmakers warned Americans not to buy or use Huawei products. In the back of their minds was a report from 2012 that claimed
Huawei and ZTE use their phones and networking equipment to spy on U.S. corporations and consumers
.
Not only did Verizon and AT&T decide not to carry the Mate 10 Pro, Best Buy recently announced that once it is out of Mate 10 Pro inventory,
it doesn't plan on ordering any more Huawei branded products
. Actually, while Huawei is getting hit in the pocketbook, U.S. consumers are missing out on the opportunity to buy the just unveiled
Huawei P20 Pro
with its high-end specs and a triple camera setup in back.
Calling the U.S. governments' talk of spying "groundless speculation," Yu says that Huawei is not giving up on the U.S. "We recognize we are not a known brand in the U.S., and we need to build our brand here," Yu said. "Our first step is to win the trust of consumers." Figuring out how to do that, however, is going to be difficult.
"The security risk concerns are based on groundless suspicions and are quite frankly unfair. We welcome an open and transparent discussion if it is based on facts."-Richard Yu, CEO Huawei
Yu thinks that even if Huawei remains shut out of the U.S. market, it can still overtake Samsung and Apple. Today, Huawei announced that for all of 2017 it shipped 153 million phones (including sub-brand honor) as handset revenue rose 32% Samsung shipped 317.1 million units last year, while Apple shipped 215.8 million according to IDC.
source:
Huawei
,
CNET