Here's how to find out if your Facebook profile was used by Cambridge Analytica
14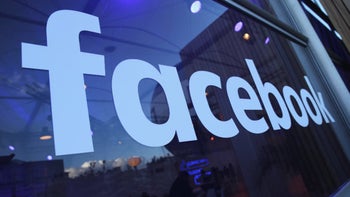 It's hard to believe how the world has changed in 21 days. Three weeks ago, we passed along the news that
millions of Facebook profiles had been obtained by a consulting firm named Cambridge Analytica without users' permission
. The data was obtained by them through a Russian-American researcher named Aleksandr Kogan, who was not supposed to release the information to anyone. Facebook might have violated a 2011 consent decree signed with the FTC that prevented the company from using personal data without getting permission from its owner.
As a result, Facebook has been under fire. Many have deleted the app, or
have stopped using the social network
. Co-founder and CEO Mark Zuckerberg will testify in front of both the Senate and the House starting tomorrow, and
a 24 hour boycott of Facebook and its associated apps will start Wednesday morning
. Facebook has made some changes to prevent something like this from happening again, and starting today the company will alert users
if their personal data was among the 87 million profiles (and possibly rising) used by Cambridge Analytica
.
Would you like to know how to determine whether you were one of the 87 million? A notification will be seen at the top of your Facebook newsfeed starting today. If your profile was obtained by Cambridge Associates, the notification will relate how Facebook has banned a site called "This Is Your Digital Life" because it improperly shared your Facebook info with Cambridge Analytica. You can tap on a link that will show you how you're affected. Others will see a notification that discusses a new feature that allows Facebook members to control which apps have access to their personal data (see the images at the bottom of this story).
Facebook has also banned data analytics firm CubeYou for improperly handling data it received from personality quizzes. Canadian firm AggregateIQ has also been banned and is under investigation by the Canadian government.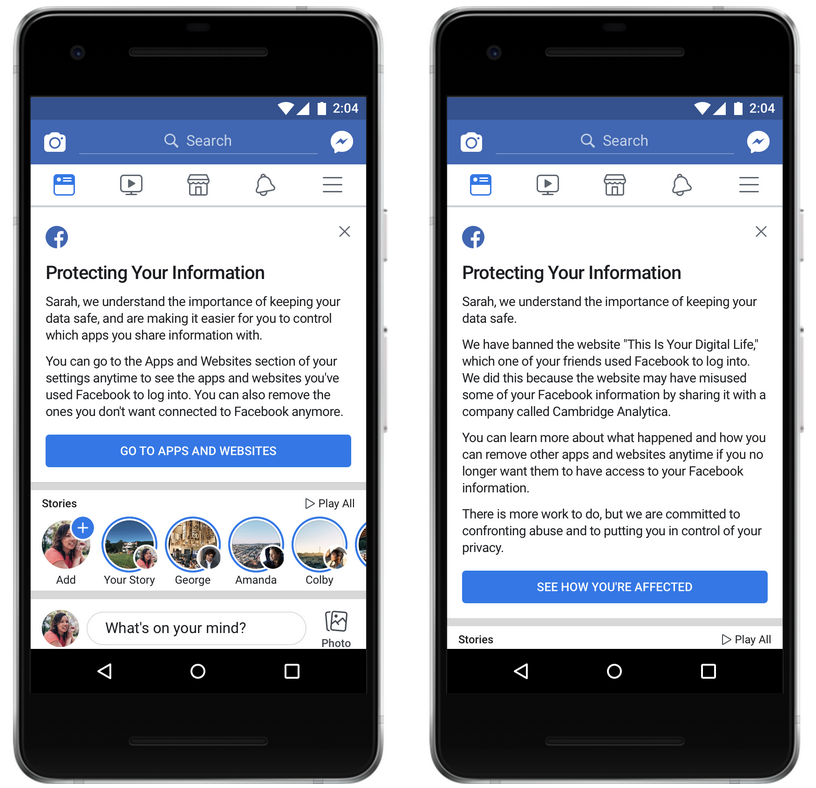 Those Facebook users whose profile data was used by Cambridge Analytica will receive the notification at right. Others will be sent the one on the left
source:
Facebook