The Woz says goodbye to Facebook
30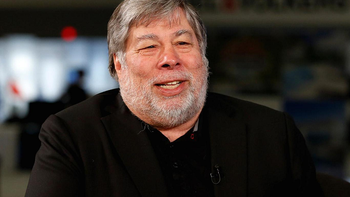 Thanks to
the scandal involving Cambridge Analytica's use of 87 million Facebook members profiles without permission
, one of the truly good guys of tech is saying goodbye to the social network. Apple co-founder Steve Wozniak told
USA Today
that he is concerned with the manner in which Facebook and other similar companies carelessly use personal data generated by subscribers.
Wozniak, who left Apple in 1985, said that he would rather pay for Facebook and not have the company collect personal data and run ads. Last week, Facebook COO Sheryl Sandberg said that if users of the social network want to opt out of viewing data-based ads, they would have to pay for the service.
Wozniak also backed Apple CEO Tim Cook's comment that his company would never be involved in a Facebook type scandal because
Apple doesn't make their customer the product
. Wozniak said, "Apple makes its money off of good products, not off of you. As they say, with Facebook, you are the product."
"Users provide every detail of their life to Facebook and ... Facebook makes a lot of advertising money off this. The profits are all based on the user's info, but the users get none of the profits back."-Steve Wozniak, co-founder, Apple
Facebook CEO Mark Zuckberg has a big week coming up. On Tuesday,
the executive will testify before a joint hearing of the Senate judiciary and commerce committees
. The next day, Zuckerberg will speak in front of the House energy and commerce committee. Also on Wednesday,
a 24-hour boycott of Facebook and its WhatsApp and Instagram apps will start
.
source:
USAToday