Here are 2014's weirdest (or just unusual) product launches and announcements
16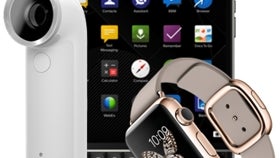 You'll probably have to agree that 2014 has been a great, and somewhat uncommon year when it comes to mobile technology.
While some of the products unveiled throughout the year didn't surprise anyone (yet still being unusual), there are quite a few that not many would have thought about back in 2013. You may already know which ones are included here, but, if not, check out our list below. Besides actual products that have been introduced since the end of 2013, we're also mentioning an announcement that led to a shift in the top 5 smartphone vendors list.
In chronological order:
Lenovo buys Motorola Mobility from Google
In 2011, Google announced that it would buy Motorola Mobility for $12.5 billion, closing the deal in May 2012. In January this year, Google surprised us by revealing that it would sell Motorola Mobility to China's Lenovo (for $2.91 billion in cash and about 6% in Lenovo stock). Since then, the deal has been sealed, and now
Motorola Mobility belongs to Lenovo
- though it obviously remains based in the US, and is run as a separate company. With Motorola on its side, Lenovo is now the world's third largest smartphone maker - in addition to being the world's largest personal computer vendor (interestingly, this, too, was helped by the fact that Lenovo bought an American company: IBM's PC division).
The Nokia X series
In February 2014, while in the process of being acquired by Microsoft, Nokia announced its very first Android smartphones: the
Nokia X
,
Nokia X+
, and
Nokia XL
. A
Nokia X2
was introduced half a year later. The entire Nokia X line is considered by almost everyone to be
a flop
. The fact that the handsets are running a forked version of Android (with no access to Google Play) while including lots of Microsoft apps and services doesn't provide the best of both worlds, but, rather, a limited and not-so-attractive experience.
After Nokia's devices and services unit was completely acquired by Microsoft, the Redmond giant announced the cancellation of the Nokia X line. Still, many years from now, this will probably be remembered as one of 2014's oddest series of devices.
The OnePlus One
One year ago, no one heard of OnePlus, and for a good reason: the company didn't exist before December 2013. Formed by a former Oppo vice president, OnePlus this year tried to take the world by storm by announcing the
OnePlus One
smartphone in April, and releasing it several months later. Presented as the "2014 flagship killer", the OnePlus One offers great value for money (high-end specs and a good build quality for only $299), but there's one big problem about it: availability was, and still is limited - mostly by a weird invite system that doesn't allow customers to directly buy the handset.
Amazon's Fire Phone
After several successful years in the tablet market, Amazon decided to also launch a smartphone. Called
Amazon Fire Phone
, the company's very first handset was announced in June, and released one month later as an AT&T exclusive device. Amazon certainly wanted the Fire Phone to
be a game changer
, blessing it with unusual features like a 3D Dynamic Perspective UI (which relies on four front-facing cameras that track users' movement), and Firefly - which can recognize items in real life, allowing you to buy them online. Overall, most people saw the Amazon Fire Phone as a weird product, one that was priced too high for what it was offering. Thus, this is
another flop of 2014
.
BlackBerry's Passport
With a very wide footprint (128 x 90.3 x 9.3 mm), a 4.5-inch, 1440 x 1440 pixels touchscreen display, and a 3-row QWERTY keyboard, the
Passport
is certainly BlackBerry's strangest smartphone ever, and one of the most unusual handsets we've seen in years. BlackBerry revealed the Passport in the summer, and released it in September as its new flagship device. Despite its atypical form factor (which sometimes limits one-hand usage), the Passport
seems to be a successful product
- at least when compared to other recently-released BlackBerry handsets.
Samsung Galaxy Note Edge
This September, when Samsung introduced the
Galaxy Note 4
, it also announced the
Galaxy Note Edge
- a unique smartphone with a curved display. While we've seen handsets with curved screens before, the Note Edge is different because its display wraps around one of it edges, giving it a one-of-a-kind asymmetrical look. Available in the US and other markets since last month, the Note Edge may be pioneering a brand new smartphone era. Our
Galaxy Note Edge review
explains everything you need to know about the handset.
iPhone 6, iPhone 6 Plus, and the Apple Watch
This year's iPhone announcement was special. Not only did Apple unveil the largest iPhones ever (6 and 6 Plus), but it also introduced its very first smartwatch, simply called the Apple Watch. As you probably already know, only the iPhone 6 and iPhone 6 Plus are available to buy, while the Watch is expected to be launched in the first quarter of 2015. The 4.7-inch
iPhone 6
and 5.5-inch
iPhone 6 Plus
are Apple's way of telling us that
it was wrong a couple of years ago
, when it proudly affirmed that a perfect smartphone didn't need a screen larger than 4 inches.
Windows 10
While everyone was expecting Microsoft to announce Windows 9, the company left us almost speechless when, on September 30, it unveiled Windows 10 as the sole and direct successor to Windows 8.1. Windows 9 doesn't (and will never) exist - and the same can be said about Windows Phone 9, because Windows 10 is a platform that's made to run on almost every Microsoft-endorsed device, regardless of screen size. Most, if not all current Windows Phone 8 handsets will be updated to Windows 10 - but this won't happen before mid-2015.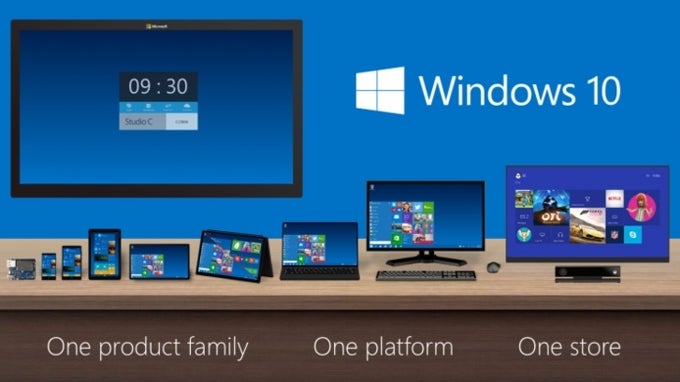 Since when does HTC make standalone cameras? Well, since this year! The Taiwanese company introduced the RE Camera in October, positioning it as a GoPro alternative. The camera has a unique design (for a camera, that is), and makes it simple for users to shoot both photos and video - while not needing a viewfinder. You can check out our
HTC RE Camera review
for more details.
Do you think there are other weird or unusual products / announcements of 2014 that we should have mentioned here? Let us know in the comments!