Old iPhone 5 ad suggests Apple has lost its "common sense" with the announcement of iPhone 6
37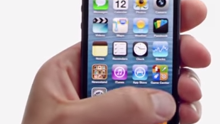 Two years ago, when Apple launched the
iPhone 5
, it released a TV ad that explained why the handset featured a 4-inch display, and not a larger one - like most of the flagships that were being introduced at the time. As you can see in the ad (embedded below), the reason why Apple used a 4-inch screen is simple: the screen allowed the handset to fit perfectly in your hand. Or, anyway, in most hands.
Making a 4-inch iPhone was, according to Apple, "a dazzling display of common sense." In the light of this, we wouldn't be wrong in saying that Apple has lost its common sense (or at least what it said it was common sense two years ago) today, when it announced the
iPhone 6
. As you've surely heard, the iPhone 6 comes in two differently-sized variants: one sporting a 4.7- inch display with 750 x 1334 pixels, and a much larger one, called
iPhone 6 Plus
, that features a 5.5-inch display with 1080 x 1920 pixels. Needless to say, neither fit perfectly in your hand - not if we're taking the old iPhone 5 commercial as reference.
Of course, Apple is compensating for the fact that the new screens may be too large for some with a feature called Reachability (this minimizes the viewable area on the display so you can reach it by using just one hand). Even so, it's really interesting to see how the company changed its view on what a properly-sized screen is - constrained, of course, by market demand.